Thunderbird to open Ottawa office
The Vancouver-based company is looking to tap into a new talent pool as it builds out its animation and factual divisions in the nation's capital.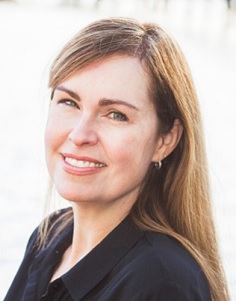 Thunderbird is set to expand its animation and factual footprint to Ottawa this December with the launch of a new office.
Company CEO Jennifer McCarron, alongside a number of other key execs, is headed to the nation's capital this week to meet with Ottawa film commissioner Bruce Harvey and Mayor Jim Watson about Thunderbird's long-term plans to build out its animation and factual operations in the city.
The new outpost, situated in Ottawa's Hintonburg neighbourhood and launching Dec. 1, will open with 14 employees and be headed up by Chris Wightman, who has previously worked on factual projects for Thunderbird. While the prodco produces Kim's Convenience (CBC) out of Toronto, the Ottawa move marks the first time the company has expanded its animation and factual operations outside of B.C.
McCarron told Playback Daily Thunderbird had been looking to branch outside of its B.C. base (where it employs around 450 people) for about 12 months in an effort to tap into a new talent pool. While the availability of talent in Vancouver isn't concerning, she said things are "very tight," with Thunderbird occasionally struggling to find enough people to work on their factual series, as well as facing high demand for animation talent.
"We talked about different places in B.C., but felt we might just dilute our own talent pool here," said McCarron.
Ottawa provided the perfect expansion market, with its already busy animation sector (Mercury Filmworks, Big Jump Entertainment and Jam Filled Entertainment, among others, are all based there) and universities producing strong animation talent. On the factual side, McCarron said part of the appeal of Ottawa was its depth of journalistic talent, with its factual subsidiary Great Pacific Media frequently tapping journalists as a source of unscripted IP.
As well, recent government support for initiatives, including a $40-million soundstage campus and creative hub, was a deciding factor, said McCarron. "When we heard about the government investment, we said, "Okay, let's get in on this – let's be early movers," said McCarron.
The first animated project Atomic will work on at the Ottawa studio is The Last Kids on Earth, which it produces for Netflix. As the animation side of the Ottawa outpost grows, the plan is to begin adding service-based projects to the mix. Atomic Cartoons has led significant growth in Thunderbird's service-animation business, executing around $130 million in service production in 2017. Meanwhile, McCarron said the plan will be to base production and shooting for factual projects in Ottawa.
Earlier in the year, Thunderbird revealed it was to go public via a deal with Golden Secret Ventures. The deal, which will see Thunderbird listed on the TSX Venture Exchange, is expected to close shortly. McCarron said the Ottawa move was not directly linked to the Golden Secret deal, but that access to more capital will facilitate further growth for the company.