Red Arrow Studios CEO Jan Frouman to step down
James Baker will take over from Frouman, overseeing the Munich-based company's global network of prodcos.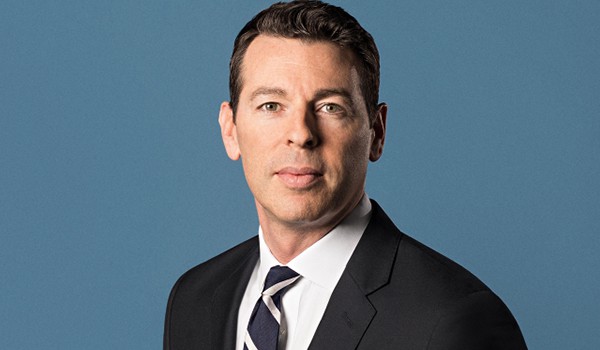 Red Arrow Studios chairman and CEO Jan Frouman will be stepping down from his position when his contract ends in February 2019 after 15 years with parent company ProSiebenSat.1.
Frouman (pictured) will also exit his post as a member of the German-based media conglomerate ProSiebenSat.1 Media SE's executive board, the parent company to Red Arrow Studios, which he joined in March 2016.
The executive joined ProSiebenSat.1 in January 2004 following the acquisition led by Haim Saban. In that time, Frouman held several senior positions within ProSiebenSat.1 before launching and becoming chairman and CEO of Red Arrow Studios in 2010.
Frouman will be succeeded by James Baker, who has been appointed president and COO of Red Arrow Studios, the global production network of ProSiebenSat.1. Baker, who was recently named Red Arrow's chief operating officer, will report directly to ProSiebenSat.1 Media CEO Max Conze.
In his new role, Baker will oversee 20 of Red Arrow Studios' global network of production companies, while being tasked with shepherding the studio's expansion initiatives. He will work closely with Wolfgang Link, chief content & channel officer; and Henrik Pabst, chief commercial officer (as of January 2019), at ProSiebenSat.1′s Entertainment division.
Bo Stehmeier, president of Red Arrow Studios International (as of January 2019), will report to Baker and preside over TV distributor Red Arrow Studios International and U.S. independent film distributor Gravitas Ventures.
Baker joined Red Arrow in 2011 after spending 11 years at European pay-TV operator Sky. After leaving Sky in 2007, Baker worked with media private equity group Fleming Media before joining Al Gore's web and television network, Current TV as U.K. general manager.
Red Arrow Studios recently signed on as the studio partner and distributor of DCTV's upcoming eight-part drama Blood Horn, which is centred Africa's illegal poaching trade. The company also launched Mad Rabbit, a Toronto and L.A.-based joint venture with veteran Canadian director and showrunner Kari Skogland, in 2016.
From Realscreen