In Brief: Women in Animation honours NFB's Fukushima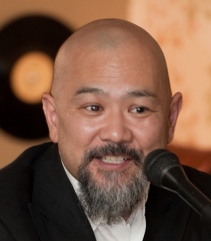 Michael Fukushima will be honoured for his role in achieving gender parity at the NFB, Rina Fraticelli receives a Governor General's Award, and more.
WIA to honor NFB's Fukushima with Diversity Award
Women in Animation (WIA) has announced its second annual WIA Diversity Award recipients, with the National Film Board of Canada's Michael Fukushima being honoured. The WIA board of directors selected Fukushima, the head of the NFB's animation studio, for his role in making the NFB one of the first industry organizations to hit gender parity. Other recipients include African-American female animator Brenda Banks (Heathcliff, The Smurfs), and Alex Widdowson's Music & Clowns, for its portrayal of caring for individuals with Down syndrome.
Rina Fraticelli to receive Governor General's Award 
Rina Fraticelli, c0-founder and former executive director  of Women in View, has received a Governor General's Award in Commemoration of the Persons Case. The annual awards celebrate people who are making a difference to advance gender equality. The awards commemorate the 1929 Persons Case, when women were included in the legal definition of "persons," giving them the right to be appointed to the Senate of Canada.  Through Women in View, Fraticelli worked to improve gender equality on and off screen. She founded the organization in 2008 with Liz Shorten, and during her 10-year tenure with the organization, launched initiatives like 2xMore, which aims to increase the percentage of scripted TV shows directed by women in Canada, as well as Five in Focus, which highlights women directors.
Filmstruck to shutter
Turner International's indie film-focused streamer Filmstruck will discontinue service at the end of November. The streamer launched in the U.S. in October 2016, and as recently as January 2018, there were plans to roll out the SVOD internationally. In a statement on the closure, the company stated, "We're incredibly proud of the creativity and innovations produced by the talented and dedicated teams who worked on FilmStruck over the past two years.  While FilmStruck has a very loyal fanbase, it remains largely a niche service. We plan to take key learnings from FilmStruck to help shape future business decisions in the direct-to-consumer space and redirect this investment back into our collective portfolios."