Deals: A71, 9 Story, Kew, Hayu
9 Story Distribution sells its remastered animated series Garfield and Friends to Boomerang, Hayu acquires the U.K. version of Love Island, plus more.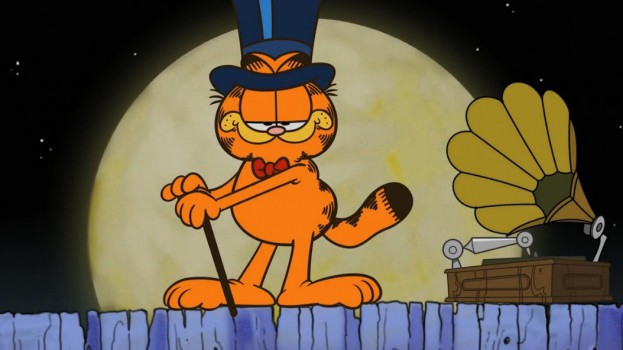 A71 Entertainment 
Toronto's A71 Entertainment has picked up the Canadian home entertainment rights to Jenn Wexler's directorial debut The Ranger. The project, produced by L.A.-based Hood River Entertainment and New York's Glass Eye Pix, will be released on Blu-ray and DVD in January 2019. Penned by Wexler and Giaco Furino, the film follows a group of young punks who are forced to flee the city to hide out. It world premiered in the Midnighters section at SXSW Film Festival earlier this year.
9 Story Distribution 
9 Story Distribution has sold its remastered animated series Garfield and Friends (pictured) to Boomerang, the U.S. streamer co-owned by Warner Bros. and Turner. The first 30 episodes of the classic series will be available from Nov. 1 on the platform. Based on the iconic comic strip, Garfield and Friends originally ran from 1988 to 1995. It was acquired by 9 story in 2016, and has since been remastered and restored in 4K from the original film. Boomerang launched in April 2017 and is currently only available in the U.S., with classic programming such as Scooby-Doo, Tom and Jerry and Looney Tunes.
Hayu
Hayu, the most recent addition to Canada's streaming market, has picked up the Canadian streaming rights to the U.K. reality series Love Island. In the U.K., where the series airs on ITV, it has proved to be somewhat of a sensation, with some episodes in its latest season drawing audiences of around 5 million (on both linear and digital). The finished, U.K. version of the show has now sold to more than 75 territories, while eight international remakes (including one with CBS in the U.S.) have either been produced or are in the works. NBCUniversal's reality-focused SVOD launched in Canada earlier this month with more than 6,000 episodes from over 200 reality shows.
Radio-Canada
ARTE Distribution, the international sales arm of the European public channel ARTE, has pre-sold its documentary Michael Jackson: Gone Too Soon to Radio-Canada. The project looks back at the life and personality of the King of Pop and the events that led to his death. The film, initially produced for TF1 in France, is slated to premiere on the French broadcaster in June 2019.
Beauty World Search
Montreal-based prodco Beauty World Search (BWS) has inked coproduction and distribution agreement with U.S.-based Electus. Under the agreement, Electus will produce and distribute the second season of BWS' Fashion Hero through its sales arm Electus International. Electus' distribution unit has also acquired the global distribution rights to the first season.
Kew Media
Kew Media-owned TCB Media Rights has inked content deals with three U.K.-based indies: Transparent TV, Daisybeck Studios and Wild Pictures. London, U.K.-based TCB will represent Transparent's entire back catalog as part of the deal, which means 70 hours of content will be added to TCB's slate, including 33 hours of Botched Up Bodies and season two of Michael Portillo's Hidden History of Britain, both of which air on Channel 5 in the U.K. TCB will also acquire 50 hours of content from the other two companies, including Daisybeck's The Production Line and Wild's The Cruise, both on ITV in the UK.
With files from Realscreen and Kidscreen