In Brief: Falls Around Her wins imagineNATIVE audience award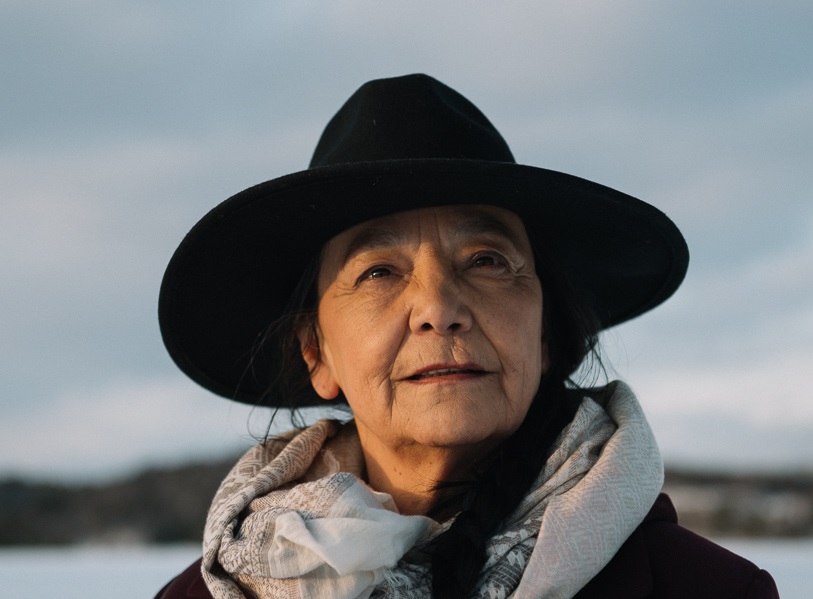 Darlene Naponse's drama starring Tantoo Cardinal wins big at the fest, Netflix raising more money for original content, and more.
Falls Around Her wins imagineNATIVE's audience award
Darlene Naponse's Falls Around Her has won the Air Canada Audience Choice Award at the imagineNATIVE Film + Media Arts Festival, along with a $1,000 cash prize. Produced by The Film Farm and Baswewe Films, Falls Around Her tells the story of a famous singer who senses someone is watching her when she returns to her reserve to reconnect with her community. The feature stars veteran actress Tantoo Cardinal in her first lead role in a feature-length film. Naponse's drama made its world premiere at TIFF this September and was selected as imagineNATIVE's opening night film. Earlier this week, the festival announced its other award winners, including Amanda Strong, Lisa Jackson and co-directors Gwaai Edenshaw and Helen Haig-Brown.
Netflix to raise $2 billion in new debt for content 
Netflix announced this week that it will offer an additional $2 billion in U.S. and euro-denominated senior notes (debt securities) to institutional buyers. The global streamer said it will use the proceeds from the offering for corporate purposes, which may include "content acquisitions, production and development," strategic transactions and other uses. The company has frequently raised capital through debt offerings to fund content. According to its most recent quarterly report, Netflix's debt had grown to more than $8.3 billion as of Sept. 30, up from $6.5 billion at the end of 2017.
Lionsgate promotes Agapy Kapouranis, Peter Iacono steps down
Lionsgate has promoted Agapy Kapouranis to president of international television and digital distribution, succeeding Peter Iacono who is exiting the studio to take the CEO role at TravelCadabra. Kapouranis previously served as EVP of worldwide SVOD. In her new role she'll report to Lionsgate president of worldwide television and digital distribution, Jim Packer.
BITS reveals first films
The Blood in the Snow Canadian Film (BITS) has announced its first wave of features. The fest, which takes place Nov. 22 to 27, will open with Supergrid, from Wolfcop director Lowell Dean. It will also feature the world premiere of The Hoard, a horror/comedy mockumentary from directors Jesse Thomas Cook and Matt Wiele and writer Tony Burgess. Also heading to the fest is Alive, a chiller shot in Calgary by director Rob Grant. BITS will close with Danishka Esterhazy's dystopian thriller Level 16.