Forgive Me returns to Super Channel for season three
Three years after the conclusion of its sophomore season, new episodes of the Emotion Pictures drama will air on the network's rebranded Fuse channel.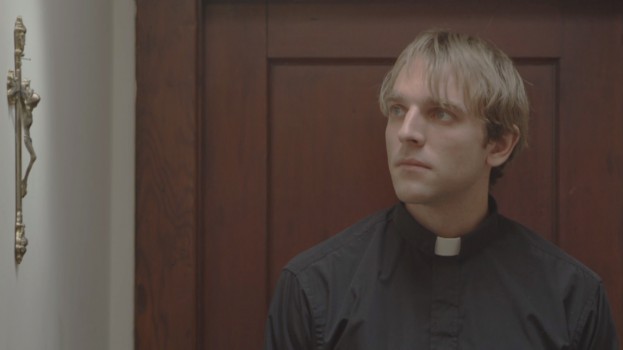 Super Channel has set Oct. 29 for the season three debut of writer/director Thom Fitzgerald's drama series, Forgive Me.
Produced by Fitzgerald's Halifax-based Emotion Pictures in association with Super Channel, the show follows a Catholic priest (played by Mike McLeod) who becomes engrossed in the private lives of his congregants while hiding his own personal secret. Producers on the show include Emotion's Fitzgerald and Doug Pettigrew.
Forgive Me, which debuted in 2013, was Super Channel's first original drama series. It returned in 2015 for a 12-episode second season.
Season three will run for eight episodes and deal with a lawsuit against the Church, while the priest tries to keep his own secret away from the Bishop. New episodes debut on Super Channel's recently rebranded Super Channel Fuse on Monday, Oct. 29 at 9 p.m.
Season three's cast includes Hugh Thompson (Splinters), Bruce Davison (X-Men), Jeremy Akerman (Hobo With A Shotgun), Ryan Doucette (Cloudburst) and Lauren Liem (Sex & Violence). Following each episode's linear broadcast, episodes will be available on Super Channel On Demand.
Forgive Me is made with the participation of the CMF.