Amanda Strong, Lisa Jackson win prizes as ImagineNative fest wraps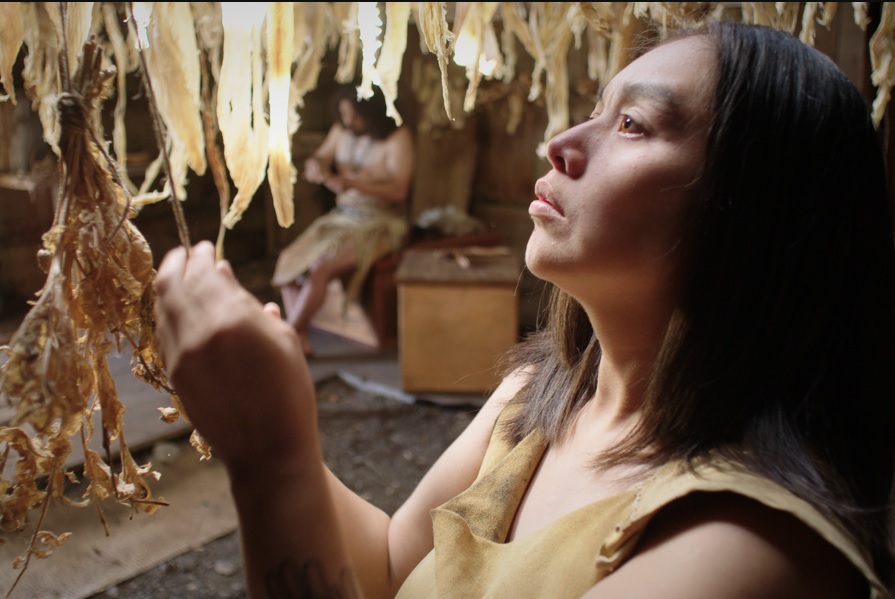 Gwaai Edenshaw and Helen Haig-Brown's Edge of the Knife also won the festival's special Sun Jury Prize.
Canadian filmmakers including Amanda Strong, Lisa Jackson and the duo of Gwaai Edenshaw and Helen Haig-Brown were among the prize winners as imagineNATIVE Film + Media Arts Festival wrapped its 19th edition this past weekend.
Canadian feature Edge of the Knife ("Sgaawaay K'uuna," pictured), co-directed by Haig-Brown and Edenshaw, won the festival's Sun Jury Prize, while the Moon Jury Prize went to My Friend Michael Jones from New Zealand filmmakers Ian Leaupepe and Samson Rambo.
Meanwhile, Jackson won the award for best interactive work for the eight-minute VR piece Biidaaban: First Light, while Strong claimed the Cynthia Lickers-Sage Award for Best Short Work for Biidaaban (The Dawn Comes). In addition, the NFB/imagineNATIVE Digital and Interactive Prize was presented to Gail Maurice.
The festival also gave out awards to emerging Canadian talent, with Alexandra Lazarowich winning the Rising Director Mentorship Award and Darcy Waite picking up the Rising Producer Mentorship Award. As well, the APTN/imagineNATIVE Web Series Pitch prize went to Ryan Cooper and Adeline Bird. The series pitch prize is accompanied by $30,000 in cash and $20,000 of in-kind financing.
Elsewhere, the award for best dramatic feature went to Russian filmmaker Eduard Novikov for Toyon Kyyl ("The Lord Eagle") and Best Indigenous Language Production was awarded to Peruvian filmmaker Oscar Catacora's Wiñaypacha ("Eternity").