TV revenues steady for Corus in Q4
President and CEO Doug Murphy said Corus will continue to expand its slate of TV IP, with 11 Studios' series set to launch in fiscal 2019.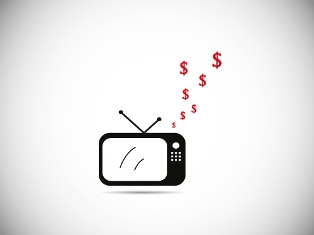 Corus Entertainment reported its Q4 and year-end financial results Friday, with consolidated revenues dipping marginally by 1% and 2%, respectively, compared to a year ago.
President and CEO Doug Murphy said the results demonstrated Corus' ability to partially offset declines in the linear TV market with cost control and revenue-diversification strategies.
Quarterly revenues in its TV division fell slightly to $344.6 million, from $346 million a year ago, while yearly revenues dropped to $1.5 billion, from $1.52 billion in 2017. Within the TV segment, advertising revenues decreased 4% on both a quarterly and yearly basis, while subscriber revenues increased 1% in Q4 and were flat for the year overall. Also on the TV side, merchandising, distribution and other revenues increased 19% in Q4 and 6% for the year.
In its radio business, Corus reported Q4 revenues of $34.4 million, down from $35.2 million 12 months ago, and year-end revenues $148 million, compared to $149.2 million in 2017. Combined revenues for TV and radio fell to $379.1 million for Q4, from $381.2 million in the same quarter last year, and overall yearly revenues were $1.647 billion, down from $1.679 billion in 2017.
Meanwhile quarterly profits climbed to $108.7 million on the TV side, up from $107.3 million last year, while yearly TV profits fell to $541.8 million, from $564.4 million in 2017.
Corus has continued to build out its slate of proprietary IP in fiscal 2018 via its Corus Studios banner and kids division, Nelvana. Over the course of the year, the Studios brand has expanded from a focus on home renovations into other lifestyle verticals including travel, food, fashion, automotive and science. Murphy said 11 series produced via the Studios banner will launch in 2019, compared with four in fiscal 2018. Meanwhile, Nelvana is also contributing to Corus' "own more content strategy," said Murphy in an investor call, with it currently in production or post on 14 series.
Murphy also touched on the ongoing reviews of the Broadcast and Telecommunications Acts, telling investors there needs to be "a lot less regulations and a lot more flexibility" for Canadian companies in order for them to compete both domestically and in the global sales market. "Netflix and Amazon and Apple aren't being told to direct a certain amount of their spending to drama, or to documentary," he told investors. "If we're really going to have a vital content storytelling sector in the cultural arts sector in Canada, we need let the storytelling go where the demand is," he added.
Image: Shutterstock