Streamer Highball.TV launches with Canadian acquisition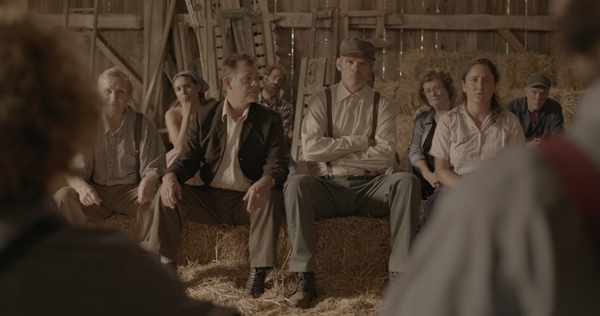 The SVOD service has acquired worldwide digital and Canadian theatrical rights to Canadian Film Fest-winner The Drawer Boy.
Newly launched Canadian SVOD Highball.TV has acquired the worldwide digital and Canadian theatrical rights to Arturo Pérez Torres and Aviva Armour-Ostroff's The Drawer Boy. 
Highball.TV was founded by actor and writer Melissa D'Agostino and director/producer Matthew Campagna. The streaming service, which is available for a monthly fee of $4.99, offers a curated collection of festival films.
Based on Michael Healey's Governor General's Literary Award-winning play of the same name, The Drawer Boy follows a farmer with no short-term memory who begins to remember his past when a young actor from Toronto shows up to stay on the rural Ontario farm.
The film picked up the Canadian Film Festival's best feature award at the 2018 fest, while lead Stuart Hughes won best performance by an actor at the ACTRA Awards for his role in the film.
The film will begin its theatrical run at the Carlton Cinema in Toronto on Nov. 23, followed by screenings at Calgary's Globe Cinema on Nov. 30. It will then stream on Highball.TV beginning in December.
The streamer launched with 30 titles, including Peter Stebbings' Empire of Dirt, Derek Lui's 1400 and Campagna's Six Reasons Why. An additional 12 titles will be made available in the next 30 days.