Network Entertainment introduces I Am Richard Pryor
The Vancouver-based prodco behind projects like I Am Heath Ledger is working on its latest doc for Paramount Network.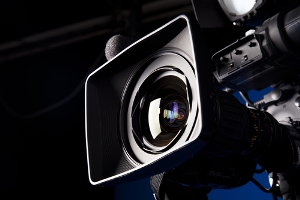 Vancouver-based Network Entertainment is wrapping production on its latest doc in its I Am series, I Am Richard Pryor.
Directed by Jesse James Miller (Love It or List It Vancouver) and Network Entertainment founder and CEO Derik Murray (Facing Ali), the upcoming film for Paramount Network will follow the life and times of the American stand-up comedian, actor and social activist. At one point in his career, Pryor was the highest-paid African-American performer in the entertainment industry.
In addition to scenes from Pryor's stand-up performances and sketches from The Richard Pryor Show, I Am Richard Pryor will feature interviews with comedians, filmmakers and collaborators like Lily Tomlin, Tiffany Haddish, Michael Epps, Sandra Bernhard, Howie Mandel and more.
Exec producers on the project include Network Entertainment's president and COO Paul Gertz, the prodco's SVP, business affairs Kent Wingerak and Pryor's wife, Jennifer Pryor. In addition, Paramount Network's Jon Slusser and Jaimee Kosanke serve as exec producers.
I Am Richard Pryor marks the most recent installment in Network Entertainment's biographical doc series for Paramount Network. Earlier this year, the prodco produced the documentary I Am Paul Walker for the U.S. channel, which chronicled the The Fast and the Furious actor Paul Walker's life and death. In September, Fremantle announced it had picked up the film for its MIPCOM distribution slate.
Network Entertainment's other credits include I Am MLK Jr., I Am Heath Ledger, I Am Chris Farley and I Am Steve McQueen, to name a few.