Netflix beats estimates, adds 7M global subs in Q3
The streaming giant attributed its strong performance in part to its romantic comedy-focused film slate.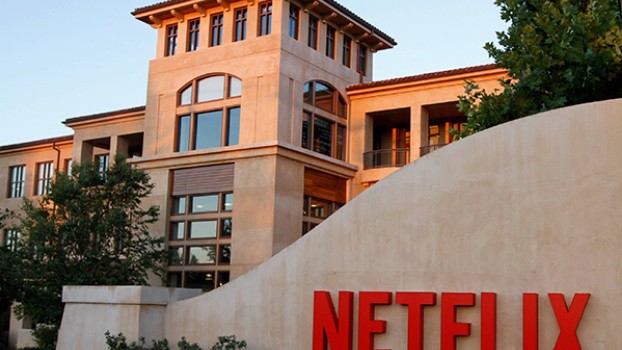 U.S. streaming giant Netflix added nearly seven million subscribers globally in Q3, taking its total to more than 137 million.
The Los Gatos, California-based company on Tuesday (Oct. 17) released its quarterly financial results, increasing its year-over-year revenue by 36% to hit USD$4.19 billion for the quarter. Within its subscriber total, around 58.5 million of those are in the U.S., while the remaining 78.6 million are international. All told, roughly 130 million of its subscribers are paid subscriptions.
Netflix partly attributed the strong quarterly performance to its romantic comedy-focused film releases (branded as "Summer of Love"), including To All the Boys I've Loved Before, Sierra Burgess Is a Loser and Like Father. The company said that 80 million accounts watched one or more of the rom-coms, and that it is currently in production on a raft of additional titles.
The impressive quarterly financials saw Netflix beat subscriber estimates and rebound somewhat from its Q2 results, which saw it fall short of subscriber-growth estimates.
Netflix has been active in the Canadian market in recent months, unveiling a five-year funding initiative with the Canadian Film Centre, appointing former CMF exec Stéphane Cardin as its new director of public policy for Canada, and greenlighting a number of shows from domestic producers. Among those are seven-episode sci-fi adventure I-Land (Nomadic Pictures), and 10-episode sci-fi drama October Faction (High Park Entertainment), based on the IDW comic book series written by Steve Niles.
While the company has continued to post significant growth internationally over the past year, changes are afoot in how the streamer operates in European markets. Earlier this month the European Parliament voted on new rules that mandate video-on-demand (VOD) platforms like Netflix and Facebook must commit at least 30% of their programming to content produced in the region. The decision also means these platforms will be required to contribute to the development of European content, either through direct investment or by contributing to national content funds.
"We'd prefer to focus on making our service great for our members, which would include producing local content, rather than on satisfying quotas, but we anticipate that a regional content quota which approximates the region's share of our global membership will only marginally reduce member satisfaction," read a letter to shareholders that accompanied its quarterly results.
The company has also continued to boost its presence in international markets in recent months, opening a new outpost in Paris, France and unveiling plans to do the same in Madrid in 2019. (It also has offices in Amsterdam and London).
In addition, the company earlier this month revealed plans to open a U.S. production hub in Albuquerque, New Mexico, marking the streamer's first purchase of a production studio complex. The purchase of ABQ Studios will cost in the region of USD$30 million, according to reports, with Netflix saying the new hub will bring more than USD$1 billion in production to New Mexico over the next 10 years.
Looking ahead to the next quarter, Netflix forecasted it will add 7.6 million paid subscribers and total net additions of 9.4 million.