Buck hires new director of development
Emma Fleury, who most recently served as a development producer at RTR Media, will be tasked with expanding Buck's scripted, unscripted and branded content slates.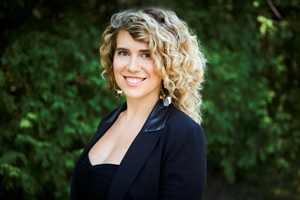 Toronto's Buck Productions has appointed Emma Fleury to the newly created position of director of development.
In the role, Fleury will be responsible for expanding Buck's development slates across scripted, unscripted and branded content, under the direction of CEO Sean Buckley and head of television Jim Kiriakakis.
Most recently, Fleury served as a development producer at unscripted prodco RTR Media. Prior to that she held various roles at General Purpose Entertainment and 9 Story Media. She was also a co-founder of prodco Babe Nation and previously participated in the producers' lab for CFC's 2016 Cineplex Entertainment Film Program.
Earlier this month it was announced that Simon Barry's production banner Reality Distortion Field was teaming with Buck and Patrice Theroux (The Rest of Us) to adapt Suicide Squad author Michael Moreci's graphic novel ReincarNATE as a TV series. Buck also completed a pair of feature films earlier in the year: Shelagh McLeod's Astronaut and Justin Harding, Rob Brunner and Dale Andrews' Making Monsters.
Image courtesy of CFC