Bron teams with Dramacorp, Isolani Pictures on drama series
Based on an original idea by Thierry Poiraud, Rare will be exec produced by Bron's Aaron L. Gilbert (pictured), Steven Thibault and David Davoli.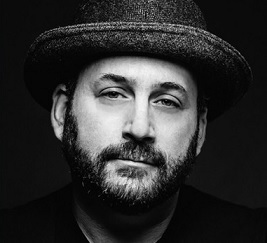 Vancouver-based Bron Studios has partnered with Beta Film-owned production companies Dramacorp and Isolani Pictures to coproduce the sci-fi drama series, Rare.
Based on an original idea by Thierry Poiraud (Black Spot), the 10-part TV project is set in a not-so-distant future where the world is running out of oxygen and only a lucky few humans are selected to be cryogenically frozen. Bron Studios will co-finance the project.
Bron's Aaron L. Gilbert (pictured, Fences), Steven Thibault (Needle in a Timestack) and David Davoli (The Front Runner) will exec produce Rare alongside Dramacorp's Patrick Nebout (Midnight Sun), Isolani's Daniel J. Cottin and Alexandre Richardot (Chef's Table: France).
The partnership with Stockholm-based Dramacorp and Paris, France-based Isolani marks Bron's latest move into the TV space. In August, the Vancouver-based entertainment company announced it was working with Munich-based Tandem Productions on Shadow Play, a TV period drama created and penned by writer/director Måns Mårlind.
Earlier this month Bron announced it had launched a new Ventures division focused on making equity investments in the film and TV space. Headed up by Jennifer Arceneaux and based out of Bron's L.A. office, the Ventures arm has already announced strategic investments in Brooklyn-based prodco Animal Kingdom and Ken Faier's Epic Story.