SBS Food brings some 'Gusto' to its programming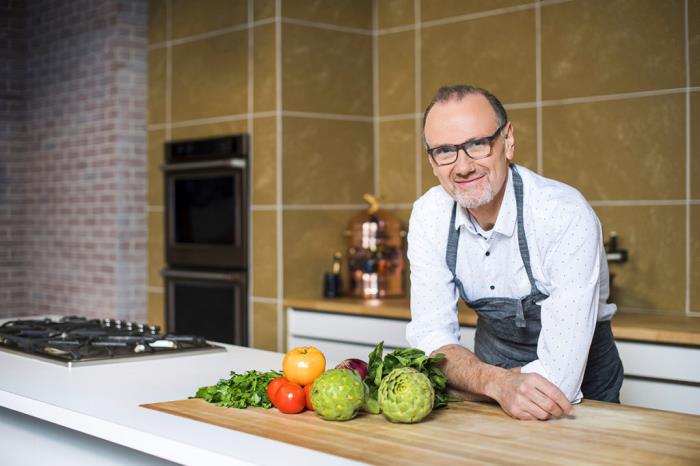 Bonacini's Italy and Spencer's Big 30 are two of the titles set to join the Australian food channel's slate.
Ottawa-based prodco Gusto Worldwide Media has inked a deal with Australia's SBS Food that will see more than 40 hours of its content travel down under.
The Australian pubcaster, which recently announced it would rebrand its free-to-air 24/7 food channel Food Network to SBS Food, has picked up Bonacini's Italy (15 x 30 minutes, pictured), The Latin Kitchen (15 x 30 minutes), Spencer's Big 30 (13 x 30 minutes), The Urban Vegetarian (15 x 30 minutes) and One World Kitchen (28 x 30 minutes). Episodes will air on its SBS Food channel and will later move to SBS On Demand. The deal, announced at MIPCOM, marks the first time these titles have gone to Australia.
Over the past few months, Gusto has inked a number of programming and carriage deals with international partners such as Philippines-based international channel and distribution company ACCION, free U.S. OTT service XUMO, Singapore pay-TV operator StarHub TV and L.A.-headquartered TV streaming service Pluto TV.
As well, Gusto last week announced that as Pluto TV expands across various European territories, its content will become available to viewers in the U.K. and other European territories via the service.