Finding Big Country takes VIFF's People's Choice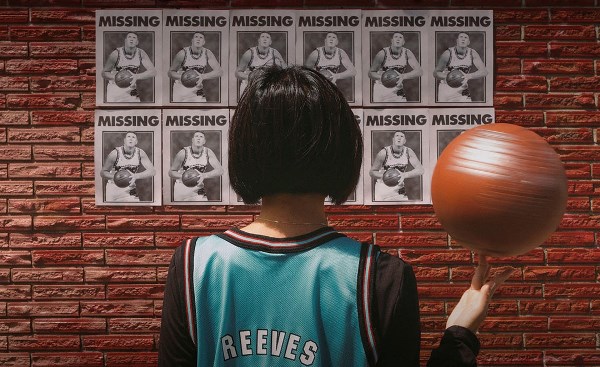 Meanwhile, Gwaai Edenshaw and Helen Haig-Brown's Edge of the Knife claimed the most popular Canadian feature award.
The 37th annual Vancouver International Film Festival (VIFF) came to a close on Friday, with director Kat Jayme's Finding Big Country taking home the People's Choice prize.
The doc, which made its world premiere in the B.C. Spotlight stream, follows the filmmaker as she tries to track down former Vancouver Grizzlies player Bryant "Big Country" Reeves, who became the poster boy for the team's failures.
In addition to Jayme's win, the festival saw Gwaai Edenshaw and Helen Haig-Brown's Edge of the Knife claim the Most Popular Canadian Feature Award. Produced by Niijang Xyaalas Productions, the feature, which made its world premiere at TIFF, is made entirely in the two dialects of the Haida language. The film's directors are currently up for the Directors Guild of Canada's 2018 DGC Discovery Award and Edge of the Knife is set to close out Toronto's imagineNATIVE Film + Media Arts Festival on Oct. 21.
Meanwhile, the drama prize for the Vancouver Women in Film and Television Artistic Merit Award went to Patricia Rozema for her feature Mouthpiece. Miranda de Pencier's feature directorial debut The Grizzlies (Northwood Entertainment/Puhitaq), also received a special mention. In addition, director Christy Garland took home the section's documentary award for What Walaa Wants (Murmur Media/Final Cut for Real/NFB). This year's jurors for both prizes included writer/actor Elisa McRae, Voices of Muslim Women exec director Aisha Amijee and actor/producer/director Ali Liebert.
VIFF's prize for Most Popular International Documentary and International Feature went to director Dava Whisenant's Bathtubs Over Broadway (U.S.) and Hirokazu Kore-eda's Shoplifters (Japan), respectively.
The festival's Impact Award, a prize of $5,000 to an issue-oriented doc in the Impact programming stream, was awarded to The Devil We Know (U.S.) from director Stephanie Soechtig.
A special mention for the prize went to Samouni Road (France/Italy) from Stefano Savona and The Silence of Others (Spain/U.S.) from director's Almudena Carracedo and Robert Bahar.