Datsit Sphere acquires Go Films
President and CEO Bruno Dube said the purchase of the film-focused prodco will allow the company to expand its scope in local and global markets.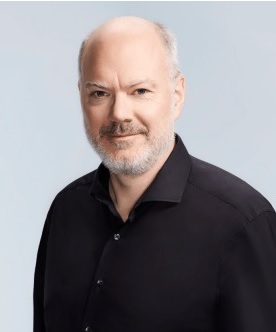 Datsit Sphère is continuing to scale up in the Quebec market, with the company on Monday revealing it has acquired Montreal-based film producer GO Films.
In a statement, Datsit Sphère president and CEO Bruno Dubé (pictured) said the deal "completes our market consolidation strategy" and will allow the company to expand its scope in both the local and international marketplace. Financial terms were not disclosed.
Founded in 2000, GO Films is a film-focused prodco with credits such as Kind Dave (2016), Nelly (2016) and Ricardo Trogi's film trilogy, 1981, 1987 and 1991. The prodco's earlier credits include Québec-Montréal (2002), Karmina 2 (2001), Sur le Seuil (2003) and Les Aimants (2004). GO is currently in production on Fabuleuses and Sympathie pour le diable, debut features helmed from Mélanie Charbonneau and Guillaume de Fontenay, respectively. Both titles are scheduled for release in 2019.
Company founder Nicole Robert will remain as president and producer of Go Films.
Datsit Sphère formed in summer 2017 through the merger of Datsit Studios and Sphère Média Plus. Sphere recently announced two promotions at its Toronto office, with Virginia Rankin upped to SVP and Tara Woodbury appointed VP of development. As well, earlier this month it was revealed that CBS is in development on an adaptation of the French-language version of Sphere's cop drama, 19-2.