MIPCOM 2018: Sellers talk slates, strategies and trends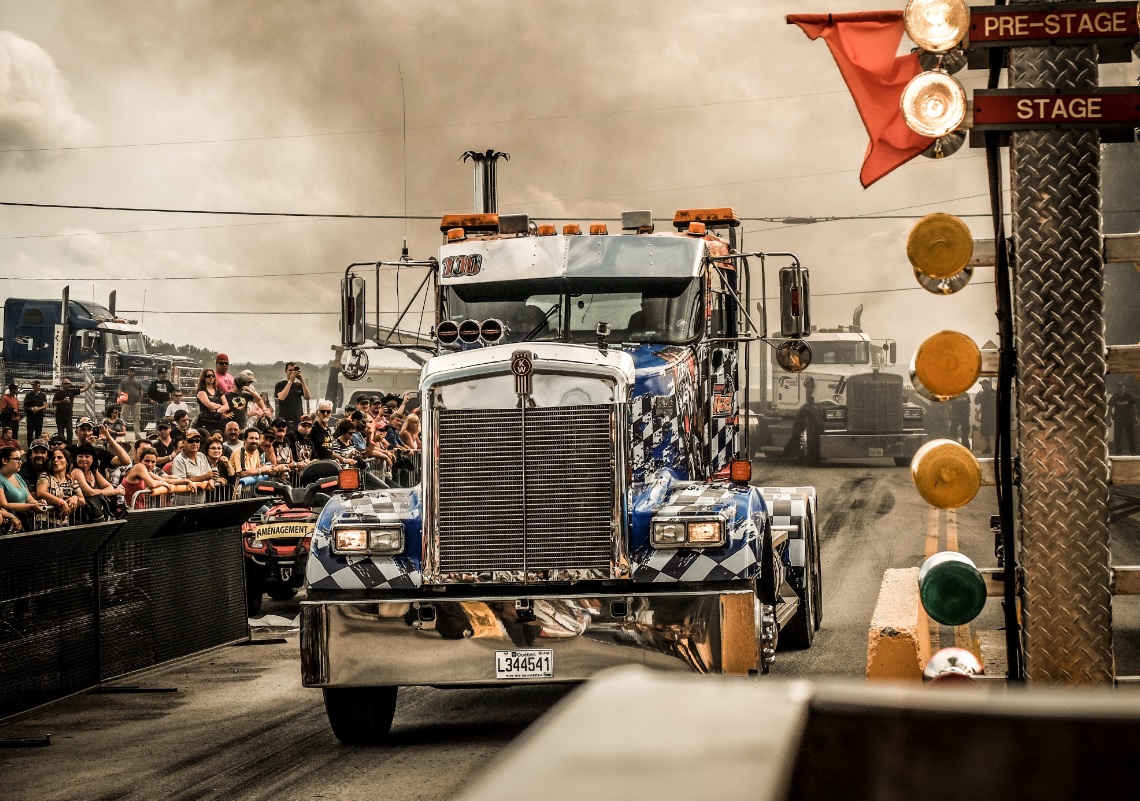 Senior execs from Gusto, Boat Rocker, Corus and more discuss international buyers' appetites and shows they're excited about.
Over four days of meetings, screenings and events on the French Riviera, Canadian companies will be looking to entice international buyers with their MIPCOM slates. Playback Daily caught up with some of the companies heading to the market to discuss their content strategies and global buying trends.
Gusto Worldwide Media
International buyers want a large volume of content that comes with a multi-platform turnkey package, according to Gusto Worldwide Media's senior director of international sales, Corey Caplan. "It's not just about buying a series, it's about engaging viewers beyond television. Buyers want their viewers to go online to look up a recipe or to make their streaming service stand out with high quality short-form videos," said Caplan, who adds that more buyers are looking to offer food channels to their audiences. In recent months, the Ottawa-based content producer has inked deals for its programming with players like Pluto TV and ACCION and agreements for its linear channel Gusto TV with XUMO and pay-TV operator StarHub TV.
Heading to MIPCOM, Gusto is bringing a wide range of established food series, including The Latin Kitchen (15 x 30 minutes), The Urban Vegetarian (15 x 30 minutes), Flour Power (13 x 30 minutes), Spencer's Big 30  (26 x 30 minutes), Bonacini's Italy (30 x 30 minutes) and Watts on the Grill (13 x 30 minutes) and more. It's also bringing the recently announced DNA Dinners (16 x 30 minutes), in partnership with Bell Media and American genomics company Ancestry. "We are combining the exploration of cuisines from diverse cultures with the emotional journey of self-discovery to create a unique format that focuses on the personal connections we have with our families through food."
Portfolio Entertainment
Toronto-headquartered kids producer/distributor Portfolio Entertainment has inked a raft of TV and SVOD sales ahead of the market. Among the titles sold pre-MIPCOM is the Six Eleven Media's animated series Addison (20 x 11 minutes) for CBC Kids. Season one of the STEM-focused series aimed at four-to-six-year olds was picked up by Slovenia's RTV, while Discovery Middle East and North America and Russia's CTC Media acquired season one and two (30 x 11 minutes).
Portfolio's VP of sales, Donnie MacIntyre said Portfolio is seeing an interest from the global market in kids content that emphasizes play. "Certainly, it's important to provide young audiences with material that will help them learn about the STEM sciences or develop cognitive and emotional skills, but buyers [and parents] want kids to experience adventure and laugh as well," said MacIntrye. In addition to Addison, the company will premiere its new title Buskers (13 x 30 minutes) from Vancouver's Visland Media, a series that follows the unique world of busking.
Boat Rocker Entertainment
Following its January acquisition of Fremantle's Kids and Family Entertainment division, Boat Rocker Rights kids slate has grown considerably, with the company adding a total of 45 brands and 150 series to its slate. Boat Rocker Rights president Jon Rutherford said the company will continue to fill its slate with high-quality, live-action and animation series geared towards global pre-school audiences and kids aged six to eleven. The company is bringing pre-school animated series The Polos (52 x 5 mins) from MarcoPolo Learning, Radical Sheep Productions and Jam Filled Entertainment, as well as the new season of The Next Step.
Rutherford said male-skewing, character-driven reality programs have traditionally performed well for the company. This year they're taking Crooked Horse Productions' Vintage Tech Hunters (14 x 30 minutes), which follows charismatic retro-tech collectors Bohus and Shaun as they scour North America. Crooked Horse's Late Night Eats, with chef Jordan Andino, is another such program on its slate.
Corus Entertainment
Corus is heading to MIPCOM with a slate of diverse, character-driven content targeted at mass audiences, said Lisa Godfrey, VP of original content at Corus Entertainment. This year, the broadcaster's slate includes two new food series: Architect Films' cooking competition Fire Masters (20 x 60 minutes), which pits three chefs against each other in culinary challenges, and Lone Eagle Entertainment's food adventure series Big Food Bucket List (14 x 30 minutes) with host John Catucci of You Gotta Eat Here! 
While lifestyle content is Corus' bread and butter (Corus Studios recently inked various international content deals for properties like Home to Win from Architect Films and Masters of Flip from Rhino Content), Godfrey said the company plans to expand its sales into unscripted factual content with programs like Media Headquarters' demolition docuseries Salvage Kings (10 x 60 minutes), automotive series Rust Valley Restorers (Mayhem Entertainment, 8 x 60 minutes), Big Rig Warriors (Attraction Images, 10 x 30 minutes, pictured) and history docuseries History Erased (Cream Productions, 9 x 60 minutes).
In addition to these titles, Godfrey said Corus will continue to offer ongoing programs like renovation series Island of Bryan (Si Entertainment, 13 x 60 minutes), and fashion competition series Stitched (Forte Entertainment, 12 x 60 minutes). Godfrey also noted that MIPCOM will also see the company exploring format opportunities for its competition series.
Bristow Global Media
Working as part of Kew Media Group over this past year has created a speed to market opportunity for Bristow Global Media, said president and CEO Julie Bristow. The company is focused on creating original IP in the premium factual space, across an array of genres.
This year the company is bringing its largest-ever slate to the market with It's My Party (13 x 22 minutes), an original format for TVO distributed by marblemedia's Distribution 360; paranormal activity shows Haunted Hospitals (10 x 60 minutes), Paranormal 9-1-1 (13 x 60 minutes); 100 Days to Victory (2 x 60 minutes), a docudrama produced with Australia's Electric Pictures; and event special Cleared for Chaos: 911 (2 x 60 minutes).
Breakthrough Entertainment
Breakthrough Entertainment has pivoted its business model over the past six months, moving out of the kids business and shifting its focus to factual and scripted TV and feature films. On the distribution front, the Breakthrough's VP of distribution Craig McGillivary said the Toronto company is placing the majority if its unscripted efforts behind high-end true crime and paranormal fare as it looks to capitalize on consistently high market demand for that type of programming.
"Anything high-end sells extremely well as everyone is looking for smart content these days. Crime and paranormal content are doing very well," he said, citing recently inked docuseries deals for I Lived with a Killer (20 x 60 minutes), which presold to TVA in Quebec, and Sex, Lies, and Murder (40 x 60 minutes), which presold to Bell Media in Quebec and A&E in the U.K.
With files from Jordan Pinto
Image: Big Rig Warriors. Photo courtesy of Corus Entertainment.