In Brief: VIFF names BC Spotlight winners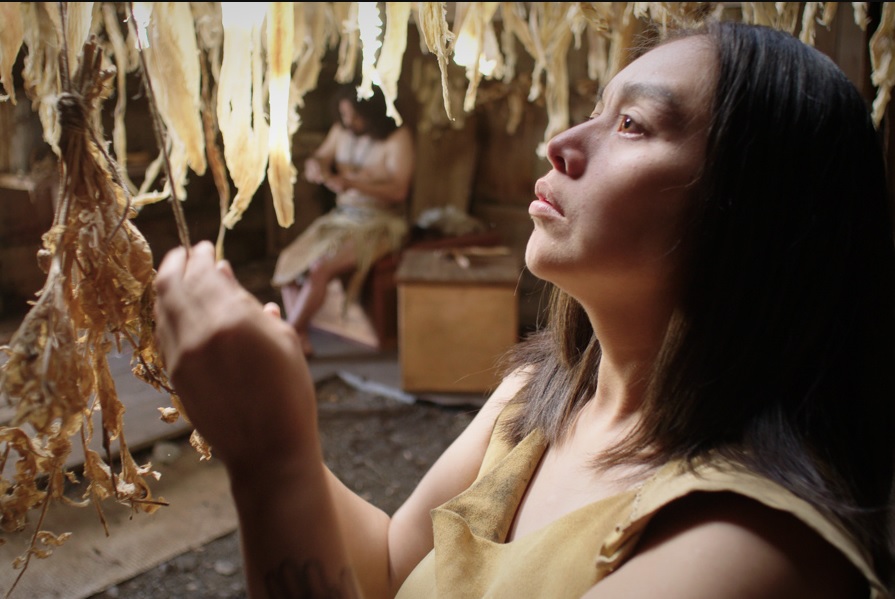 Plus: Miranda De Pencier's The Grizzlies wins the audience award at Calgary film fest, Kew Media Distribution adds a new VP of business development, and more.
Edge of the Knife nabs two prizes at VIFF's BC Spotlight Gala
Gwaai Edenshaw and Helen Haig-Brown's Edge of the Knife (pictured) has won the Best Canadian Film Award at Vancouver International Film Festival's BC Spotlight Gala. The festival on Saturday, Oct. 6. handed out a number of prizes through its separate Canadian and B.C-focused awards streams. On the Canadian side, Sean Devlin won the emerging Canadian director prize for When the Storm Fades, Bojan Bodružić's The Museum of Forgotten Triumphs won the best Canadian doc prize and Jeremy Comte's Fauve won best Canadian short. In the BC Spotlight Awards, Meredith Hama-Brown's Broken Bunny won the Sea to Sky prize, Zach Lipovsky and Adam Stein nabbed the BC Emerging Filmmaker Award for Freaks, Amanda Strong's Biidaaban won best B.C. short film, and Edge of the Knife took home the prize for best B.C. film. The festival wraps tomorrow.
Kew Media Distribution adds Graham Begg
Kew Media Distribution has appointed Graham Begg as VP of business development and producer relations. Based in London, U.K, Begg will serve as a liaison with producers on content acquisitions across all genres, and will manage new business opportunities including evaluating programming for acquisition. Prior to joining Kew, Begg established GB Media & Entertainment Consultants, a consultancy and business affairs service for the entertainment industry. Since it launched in 1999, the company advised content owners, rights owners, banks and private investors in the U.K. and Europe. Begg also previously served as head of film finance at Content media Corporation (now Kew Media Distribution).
Calgary film fest names audience awards winners
Miranda De Pencier's The Grizzlies has won Calgary International Film Festival's audience award for best Canadian narrative feature. Other audience awards went to Nadine Labaki's Capernaum (which was voted best international narrative feature), Leon Lee's Letter From Masanjia (Canadian documentary feature) and Cristina Costantini and Darren Foste's Science Fair (international documentary feature). Previously, in the juried awards, Maxime Giroux's The Great Darkened Days won the Best Canadian Narrative Feature prize, with Jérémy Comte's Fauve picking up the award for best short film, and Jamie Miller Prince's Tale claiming the best short doc award.
Aerocinema acquires French-language OTT Aerostar TV
Oakville, ON-based SVOD platform Aerocinema has acquired France's aerospace OTT channel, Aerostar TV. Through the agreement, Aerocinema will merge its content with the French-language aerospace and aeronautical channel to extend its reach. In addition, the SVOD has created a new company called Aerostar Ventures to hold Aerostar TV's assets and distribute the duo's content worldwide. Prior to this deal, Aerocinema and Aerostar TV had signed a content production and distribution agreement, which saw the the two produce the original documentary series Women and Wings (6 x 46 minutes). Aerostar TV's three founders – Philippe Guillon, Olivier Hamon and Bernard Chabbert – will remain with the company through the acquisition, with Chabbert continuing in his position as head of programming.
In addition, Aerocinema's Paul Russell, who serves as SVP for European affairs has been appointed president of Aerostar TV. Aerostar TV is distributed by Orange, Free and Bouyigues in France.