Op-Ed: I am a Woman in Film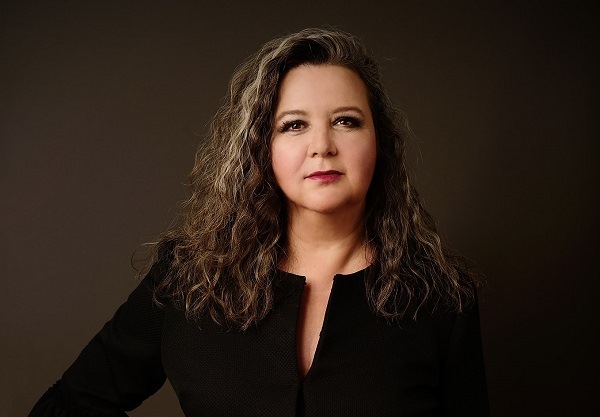 Marina Cordoni reflects on 30 years in the film biz, and offers insights for the next generation.
By Marina Cordoni
This year marked my 30th year in the film and television business.
The milestone in my career has collided with one of the most disruptive, table-turning moments the industry has seen in decades. And as I attended the Share Her Journey rally at this past TIFF, I started reflecting on the past, thinking about the future, and what my experiences can mean to others just coming up.
My career started in 1988 in London, England. I had two job interviews that day. One was at a beauty salon that featured the latest craze: the sunbed! The other, was for a receptionist position at a TV distribution company.
The beauty or the business world? It was a tough decision for a 20 year old.
I took the receptionist job and loved it. It was the first major professional learning experience of my career. I learned the importance of being front of house as the face of the company, while supporting others to accomplish goals. I learned about intellectual property sales, negotiating the right licence fees and how to create a working relationship with buyers at international trade shows. In short: I learned the business, and that being courteous and professional will get you a long way in an industry that can be full of egos.
In the U.K., I climbed up from receptionist to sales assistant to sales executive. I put in the time, the effort and the commitment it took to become an employee that was eventually pursued by the majors. And by 1995, I was at the independent film studio PolyGram Filmed Entertainment working as a senior sales executive, reading scripts, drafting pre-sales estimates and selling rights to completed films.
We travelled business class, wore designer suits and jeans, and enjoyed the fruits of our labour. London by day, Cannes by night, the job was the adventure of a lifetime. My direct boss Graeme Mason and colleague Carl Clifton were men of honour and integrity. I learned from them what I would carry into the rest of my work life: be smart, be gentle, but always be firm.
I also learned to carry myself as a professional with superior negotiation skill sets. This meant I worked, I researched and then I worked some more. I made the calls, I wrote the pitches, I presented in person (after rehearsing in front of a mirror). I would never stop refining all those skills. It became a habit to "do the work" and not expect others to do it for me. I looked at the work like a map. Where were we heading to? How would we get there? What tools do I have, which do I need and what is missing?
I returned to Toronto in 1998 with an offer to run the international film sales division at Norstar Entertainment. The introduction to the Canadian funding system was exciting – I had so much to (re)learn! I brought all of my experience selling and marketing films, but now I was learning how to put a film together from the script up. My map turned into a jigsaw puzzle and I had to see all the individual pieces that needed to fit together.
By mid-2000, after working at several more companies, I began to develop a feeling that I had nowhere to learn towards. All I ever did was talk about the business: the numbers, the sales, the marketing. But that is not what makes a good movie. Or a good producer.
In 2014, I launched MCE and discovered exactly where I was meant to be. My desire to work with diverse Canadian writers and directors, combined with my years of experience identifying artistic talent and managing the business, brought me to producing.
MCE allowed me to take my career into my own hands. Before launching my production house, I was starting to see a cement ceiling in the industry where once there had (at least) been glass. I noticed how tough it was for women (and the underrepresented) to access the financial resources needed to succeed, and how we were often excluded from the decision making when it came to creative and budgetary decisions. I wanted to help change that for myself and for others.
Being an independent producer is no small feat. It requires a dedication that goes beyond normal means. You are the captain of the ship. The best captains guide and steer; they take responsibility but do not control. That's hard to do when there's money at stake. But I do what I learned all those years ago: I stay smart (and open to learning). I am gentle (this business can be brutal, but I don't join in) but also firm (I don't allow those with less experience to override what I know is best for the greater good of the project).
In short: I do the work.
A producer is a chief executive officer, a chief financial officer and a chief operating officer all rolled into one. You need to build relationships with government funding agencies, financial institutions, other production companies, film financiers, platform buyers, the list goes on even before you get to the nuts and bolts of managing the cast and crew. You do this one step at a time. Learn what each partner needs and whether they have the means to help your project. Have realistic expectations. Do not wear your heart on your sleeve but bring it out in your storytelling.
It is 2018 and my 30th career anniversary. I went full circle in my career. I am the first person you see when you walk into my company. I am a producer running the world's smallest movie studio. I am a sales agent who hunts for the pieces to the puzzle. I am a mentor, a peer and a colleague.
I am a woman in film.