Epic Story delves further into development with Bron investment
Ken Faier said the financial backing of Bron's Ventures arm will advance his strategic goal of "creating billion-dollar" kids franchises.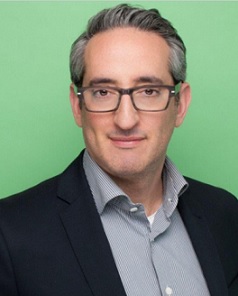 Almost one year after launching Epic Story Media, founder Ken Faier (pictured) has secured a key investment from Bron Studios' recently launched Ventures division.

Bron Ventures has taken a minority stake in Epic Story, giving the company additional capital to invest in IP development and brand management as it looks to move a number of projects toward greenlight. Among those projects is Haley and the Hero Heart, created by Kevin Mowrer of Mowrer Meta Story, and Dolph N Fince, created by Todd Kaufman and Mark Thornton of Neptoon Studios. Faier will launch both projects at MIPCOM.
Faier, the former SVP and executive producer at DHX Media, left the company last year to form Epic Story. At the time, he also acquired DHX Media's Vancouver-based interactive division, rebranding it as Epic Story Interactive.
Bron's financial support will expand Epic Story's ability to invest in development and "check every box at the DNA stage of IP development," Faier told Playback Daily. Faier stressed, however, that the investment doesn't change Epic Story's strategy.
"Our strategic goal is to manage these properties as well as we can and give ourselves a shot at creating billion-dollar franchises," he said. He also noted that the minority investment means Epic Story will retain complete autonomy in the day-to-day running of the business.
Bron, led by Aaron Gilbert, launched its Ventures division, last week. In addition to Epic Story, Bron Ventures has invested in and formed a strategic partnership with Brooklyn-based prodco Animal Kingdom, and is looking at a number of European prodcos as potential acquisition or investment targets.
Faier and Gilbert have known one another for many years, dating back around 15 years to Gilbert's time at Mainframe. Part of the attraction of the deal, said Faier, was that Bron also has a presence in the kids space through its animation arm, Bron Animation. While Epic Story and Bron's animation operations are completely separate, Faier said there are "potential synergies" in the partnership going forward, though no projects have been discussed. "I'm sure there will be more things that come out of it beyond the investment," he said.
As much as anything, said Faier, the increased financial flexibility buys Epic Story one of the most valuable commodities in this business: time. "The Bron investment allows us the time that it takes to get things right. It's not about rushing to greenlight – it's greenlighting when it's ready, and with the right partners," he said.