How Sepia Films feeds its feature biz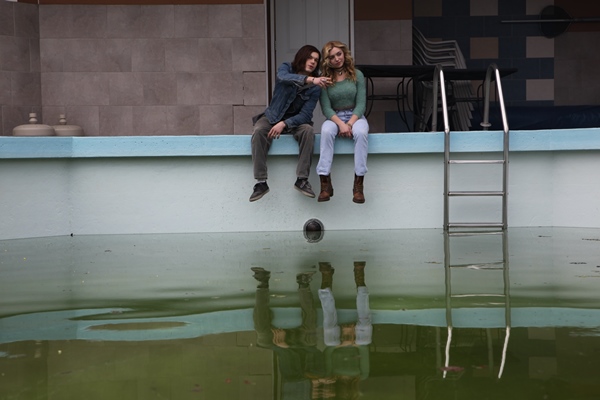 Tina Pehme discusses the company's latest film, Anthem of a Teenage Prophet, ahead of its world premiere at VIFF.
Tina Pehme is en route to the set of the MOW Memories of Christmas when she answers a call (via Bluetooth, of course) to discuss her upcoming feature film Anthem of a Teenage Prophet, which is having its world premiere at the Vancouver International Film Festival on Oct. 6.
Along with her producer partner Kim Roberts, Pehme leads Vancouver's Sepia Films, which launched in 2003 as a feature-film prodco and has since expanded into the MOW biz. The prodco's credits include the 2012 thriller and Tribeca pick In Their Skin, 2014′s family adventure The Games Maker and the 2016 doc Keepers of Magic. 
The company was looking for a coming-of-age story to add to its development slate when she and Roberts came across Joanne Proulx's debut novel Anthem of a Reluctant Prophet. 
The award-winning book, published by Penguin Canada in 2007, tells the story of Luke, a teenager who foresees the death of his friend and who must deal with being labeled a "freak."
"His premonitions of death are really what teenage-hood is like, everything feels life and death at the moment," says Pehme. "It was an interesting way in, we thought, and a fresh way of telling a story that we've seen: 'What are these choices? Who am I in the world? Do I dare to be myself?'"
After chasing down Proulx and optioning the rights to adapt the novel, Sepia spent four years developing the project as a feature.
In those four years, however, the company also continued to build its focus on the booming MOW market to help increase its revenue stream. Production spend on TV movies in Canada jumped from $215 million in 2014/15 to $265 million in 2016/17, according to the CMPA's Profile report, and Sepia has been part of the trend. The prodco developed and produced 12 TV movies in the last six years, including the upcoming Memories of Christmas for Hallmark Movies & Mysteries.
"They basically serve as a way that we can keep our doors open and keep making features," she says. "It keeps us relevant, it keeps us tapping people and [allowed us] to take the time to develop Anthem." 
Directed by first-time feature director Robin Hays, with a screenplay by Elisha Matic and Josh Close, Anthem stars Shameless' Cameron Monaghan, Light as a Feather's Peyton List and Natural Born Killer's Juliette Lewis.
While a distribution deal has yet to be signed, Pehme said they're in the process of closing a deal for a January U.S. theatrical release. They're hoping to leverage Monaghan and List's social followings (2.1 million and 13.5 million Instagram followers, respectively) to help promote the film.
In the meantime, the company is finishing production on Memories, which will air in December on the U.S channel, and is in development on two more features: Cry from the Sea a Canada/Ireland copro with ShinAwil, which will go into production in spring 2019, and Pyramiden a Canada/Norway copro with producer Kjetil Omberg.
Photo Credit: Robin Hays