Bron launches Ventures division
The new arm of the company has formed a strategic partnership with Brooklyn-based prodco Animal Kingdom.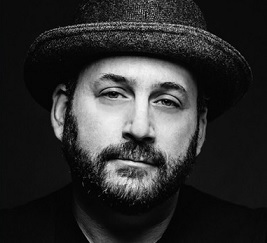 Vancouver-based Bron Studios has launched a new division to make equity investments in production companies in the film and TV space.
Bron Ventures, based out of the company's L.A. office, will be headed up by Jennifer Arceneaux, who serves as SVP of the division. In the role, Arceneaux will be responsible for managing the Ventures portfolio and serving as a strategic advisor to Bron's joint-venture partners, which include Chris Conover's Hudson-Creative.
The new division on Thursday announced its first investment, forming a strategic partnership with Brooklyn-based production company Animal Kingdom. Founded in 2012 and headed by Joshua Astrachan and David Kaplan, the prodco's credits include the indie films Short Term 12, It Follows, Paterson and It Comes at Night. 
Arceneaux, the former chief development officer and head of branded content at financial tech company Acorns, will report to Bron's Ashley Levinson, who has been upped to the role of chief strategy officer for the whole company.
Previously, Bron, which is headed up by Aaron Gilbert (pictured) announced a strategic investment and partnership with former HBO exec Michael Ellenberg to launch the U.S.-based production company Media Res. Since it launched in June 2017, the company has received a number of greenlights, including a trio of series for Apple. Among those is a TV series starring Reese Witherspoon and Jennifer Aniston as morning show co-hosts.