New studio opens its doors in Mississauga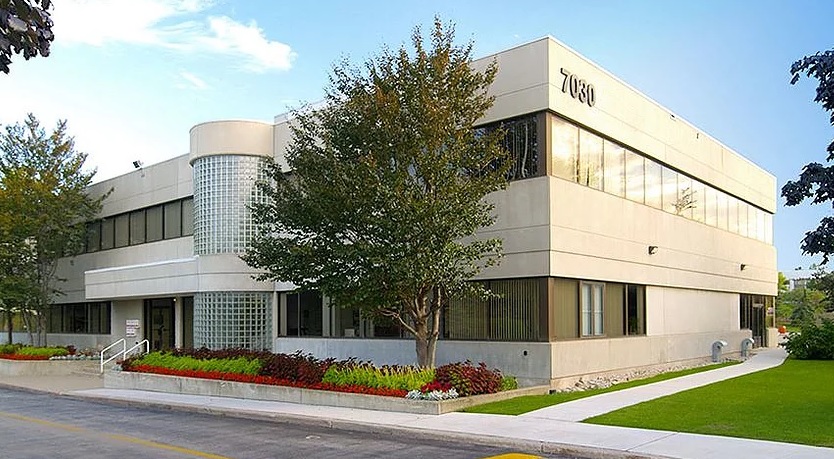 Century Studio, an 82,000-square-foot space operated by Thomas Walden and Eric Birnberg of High Park Entertainment, becomes the latest space to open in the GTA.
Following last week's announcement that CBS plans to open a studio in the GTA, a new Canadian-owned facility is set to further expand Mississauga's studio capacity.
Century Studio, an 82,000-square-foot space operated by the principals at Toronto prodco High Park Entertainment, opens its doors to outside productions next week. Over the summer, Century housed studio production on Netflix's V-Wars (which High Park produced in association with IDW Entertainment), as well as the Netflix original film In the Shadow of the Moon (produced by Automatik, 42, Nightshade). The converted space, which has been renovated over the summer and fall, consists of a 33,000-square-foot sound stage, as well as around 50,000 square foot of support space.
As noted by many in the industry, High Park's principals Thomas Walden and Eric Birnberg said the desire to expand into studio ownership has been necessitated by a consistent shortage of available studio space in Toronto. Through their High Park banner, as well as their financial and tax credit services firm Behind the Scenes Services, the producers handle various aspects of the production and financing process on dozens of projects shooting in Ontario each year. Birnberg is an entertainment lawyer who previously served as general counsel for Alliance Atlantis, while Walden is an accountant with nearly 30 years experience working with companies such as Alliance Atlantis, Lionsgate and Cineplex.
High Park also recently produced the Netflix original October Faction, which films at a different facility in Toronto.
Walden and Birnbgerg looked at close to 100 potential sites across the GTA before settling on the Mississauga location. The 300-space parking area offered in Mississauga was one of the the determining factors, added Birnberg, with few of the other facilities they saw offering sufficient space.

Century Studio joins a number of other studios in the GTA that have either been announced or opened in recent months. Last week, CBS unveiled plans to open a 260,000 square-foot studio in Mississauga, tapping John Weber and Frank Siracusa to develop and manage the facility, which is set to open next summer. Meanwhile, First Studio City last month outlined plans for a 400,000-square-foot studio in Markham, ON, while TriBro is also moving forward with plans for its own 400,000-square-foot space in Pickering, ON.
Last November, FilmOntario released a report indicating that Toronto turned away between $130 million and $260 million in production spending last year due to lack of studio space.