Knowledge Network's BBC Kids channel to close
The B.C. pubcaster's CEO and president Rudy Buttignol discusses the challenging environment facing independents.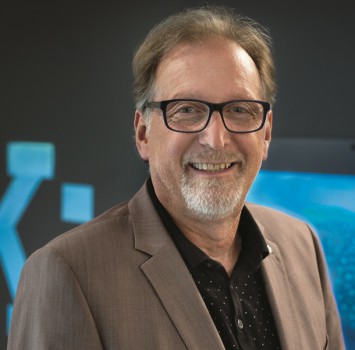 B.C. public broadcaster Knowledge Network and BBC Studios will shutter their commercial-free channel, BBC Kids. 
In a statement, issued Tuesday, the companies stated the joint venture would cease operations on Dec. 31, 2018.
Knowledge Network acquired BBC Kids from Shaw Media in 2011, relaunching it later that year as an ad-free channel. In subsequent years, Knowledge co-commissioned kids series including Lah-Lah's Adventures, coproduced by Vancouver's Bardel Entertainment and Australia's Stella Projects, and Kate & Mim-Mim, produced by DHX Media.
Knowledge Net's president and CEO, Rudy Buttignol (pictured), told Playback Daily the decision is due to a challenging regulatory environment facing independent channels.
"The big regulatory changes over the past few years have really favoured the vertically integrated, big companies over the small independents. It's made it very challenging to run a single channel," he argued.
"Competing with the big channels, the big operators, in Canada is one thing, [but] the entire Canadian industry is competing with the U.S. streamers that are coming into Canada which are unregulated, pay no taxes and contribute very little to the system."
He added that Knowledge's strategy behind the kids joint venture was always to help generate revenue to establish a linear HD channel (Knowledge HD). "It became more successful than we ever imagined, generating revenue not just to transition to high definition, but also to pay for the programming and make contributions to our endowment fund," he said. However, with profitability decreasing, Buttignol said they wanted to "end on a high-note" while the channel was still generating revenue for both partners.
As for its ad-free model, Buttignol said Knowledge Network's long-term strategy is to increase its crowdfunding efforts to support programming. In 2017/18, the pubcaster raised $4.5 million through viewer donations, while BBC Kids earned just over $1 million in revenue during the same period.
Looking forward, both Knowledge Network and BBC Studios say they will continue to do business together, with Knowledge Network planning to continue acquiring BBC programming for its slate. "If the opportunity arises on bigger initiatives we would absolutely work together again," said a BBC Studios spokesperson.
The spokesperson added that BBC Studios will continue to have strong presence in Canada via BBC Canada (owned by Corus), BBC Earth (owned by Blue Ant) and its recently launched SVOD service BritBox.
Content commissioned for BBC Kids will continue to air on Knowledge Kids.
Photo Credit: Madeline Adams