Reality Distortion Field preps three new sci-fi series
Simon Barry and Stephen Hegyes will exec-produce the projects, which include an adaptation of comic ReincarNATE.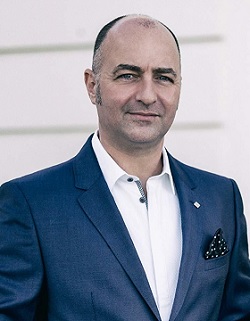 On the heels of a recent Netflix commission, Reality Distortion Field (RDF) has announced three new sci-fi series on its development slate.
The Vancouver-based production company, led by Simon Barry (pictured, right) and Stephen Hegyes (pictured, left), has teamed with Toronto's Buck Productions and Patrice Theroux (The Rest of Us) to adapt Suicide Squad author Michael Moreci's graphic novel ReincarNATE into a TV series.
ReincarNATE follows a washed-up police officer turned private investigator who survives a gunshot to the head and wakes up with the ability to interact with past versions of himself from previous lives. Barry wrote an adaptation of the comic, with David Turko developing the series. Exec producers include Theroux, RDF co-founder Hegyes and Buck Productions' Sean Buckley (Astronaut).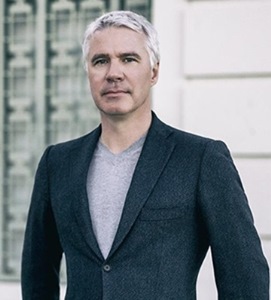 Other upcoming series under the prodco's belt include The Mystic, an adaptation of Robin F. Gainey's novel Light of the Northern Dancers. Described as a supernatural Western, RDF is partnering with producers Jane Charles and Caron Carlyon to adapt the novel. Barry will serve as a non-writing exec producer, alongside Charles, Carlyon and Hegyes.
Meanwhile, Three Years with the Rat, created by Jay Hosking and based on his debut novel of the same name, is an eight-part mystery about a researcher who goes missing and the lengths her brother will go to in order to find her. The series was developed by Hosking and David Turko, with Barry and Hegyes set to exec produce.
No broadcasters are yet attached to the projects.
The announcement follows Netflix's straight-to-series order last week for RDF's sci-fi drama Warrior Nun, helmed by Barry. The 10-episode series follows a 19-year-old woman who wakes up in a morgue with a new lease of life. Amy Berg (Counterpart) is a consulting producer, while Hegyes will exec produce alongside co-exec producer Terri Hughes Burton (The 100).