Insight Productions, Second City ink development pact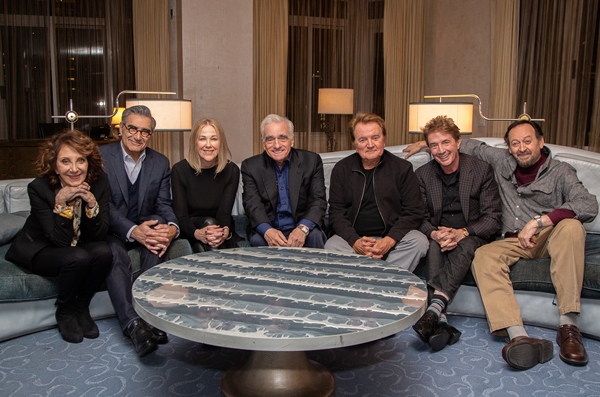 Following their recent collaboration on the SCTV reunion special, the companies have partnered to develop scripted and unscripted projects.
Insight Productions and The Second City have inked a development deal that will see the two companies partner on scripted and unscripted comedic projects.
Under the pact, the companies will develop content, including sketch comedy formats and stand-up specials, and use talent and performers from Second City's Toronto operations to create IP and test material on stage.
While Insight chairman and CEO John Brunton and Second City Entertainment CEO and executive producer Andrew Alexander have been friends for three decades, the pair's working relationship was borne out of the recent SCTV reunion special (pictured). Commissioned in April by Netflix, the Martin Scorsese-directed project reunited former SCTV co-stars Joe Flaherty, Eugene Levy, Andrea Martin, Catherine O'Hara, Martin Short and Dave Thomas. Bell Media, which developed the project for a number of years, holds the exclusive broadcast rights in Canada.
Brunton told Playback Daily the companies are now discussing a number of project ideas and will decide later this month which projects they invest in developing. While it's early days in the partnership, he said he would like to see the first project developed through the partnership go into production in 2019. Insight's previous credits in the comedy space include A Russell Peters Christmas (CTV), The Jon Dore Television Show (Comedy Network) and Comedy Gold (CBC), which celebrated Canada's greatest comics.
Alexander said the strength of the partnership lies in the ability to take material straight from the writers' room to the stage, as well as honing and tweaking material in front of live audiences. "We have a veritable comedy lab at our fingertips," he said.
Earlier in the year, Boat Rocker Media (BRM) acquired a majority stake in Insight for an undisclosed fee. Brunton said that while the development pact with Second City would likely have been inked regardless of the BRM acquisition, that deal will have a "positive impact on our ability to put significant resources behind this partnership."
Brunton added that the BRM partnership has launched a new era for the company as it nears its 40th year in business. "At a time when the business is reinventing itself completely and totally, we're trying to do the same thing," he said.