European Parliament imposes content quota for streamers
VOD platforms like Netflix and Facebook will need to commit at least 30% of their programming to local productions.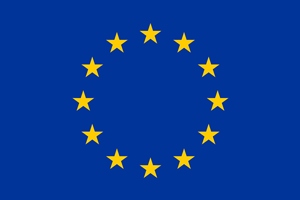 The European Parliament has voted on new rules that mandate video-on-demand (VOD) platforms like Netflix and Facebook must commit at least 30% of their programming to content produced in the region.
Moreover, these platforms will be required to contribute to the development of European content, either through direct investment or by contributing to national content funds. "The level of contribution in each country should be proportional to their on-demand revenues in that country (member states where they are established or member states where they target the audience wholly or mostly)," states a release announcing the decision.
The European decision comes as Canada is in the midst of a review of the Broadcasting and Telecommunications acts, with an aim to modernize the legislation for the digital age.
The Canadian government has previously stressed, however, that it won't charge a sales tax on foreign-based streamers or collect a content levy from services like Netflix. That stance has come under fire from critics, with the Quebec government set to start charging sales tax on foreign-based digital services in 2019.
In a nod to the changing digital landscape, however, the CRTC recently recommended the government require internet service providers and wireless internet providers to contribute to the content funding system in the same manner as BDUs.
Public consultations on the review of the acts is currently underway, with an independent panel required to submit a report to the feds by Jan. 31, 2020.
In its decision announced Oct. 2, the European Parliament also voted that media service providers need to have appropriate measures in place to combat content inciting violence, hatred and terrorism. The decision also imposes measures on VOD platforms to ensure data collected from children are not processed for commercial use.
The regulations still need to be formally approved by the Council of EU ministers. Member States will then have 21 months to add the new rules to their national legislation.
Members of the EU include France, Germany, Greece, Portugal, Spain and Sweden.