CBS developing TV drama based on 19-2
Sphere Media SVP Virginia Rankin talks to Playback about why the format has been pivotal in expanding the prodco's push into international markets.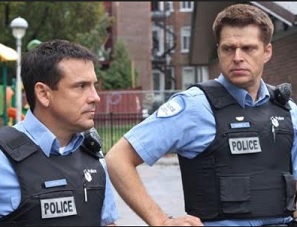 CBS is in development on an adaptation of the Canadian police drama 19-2.
The new series, H-Town, is based on the original French-language version of the series (pictured right), produced by Sphère Média Plus and Echo Media. Kew Media's U.S.-based distribution arm  (formerly Content Media) handles format sales on the French-language version, which originally aired on Radio-Canada (2012-2015) and was later adapted for the English-language market by Bell Media (pictured below left).
The Houston-set U.S. adaptation is being penned by Samantha Corbin-Miller and produced by Jeffrey Kramer's U.S.-based Juniper Place Productions and CBS TV Studios. Corbin-Miller and Kramer are executive producing the CBS version alongside Sphere Media's Jocelyn Deschenes and Echo Media's Luc Chatelain.
Sphere SVP Virginia Rankin told Playback Daily the development deal comes as Sphere's English-language outpost, based in Toronto, is expanding its focus on international copros and on developing directly for the U.S. market.
19-2 has proven to be a valuable calling card, said Rankin. "We have been producing in French more than 20 years, but it's only in the last four or five years that we've established ourselves as English-language producers," said Rankin, adding that CSA wins, an international Emmy nomination and the successful adaptation of 19-2 for Bravo have driven Sphere's growth and visibility in English-language markets. "19-2 has solidified our relationships with the Canadian broadcasters as a producer they want to work with, and made us recognizable to the U.S. and international markets," she said. "[Pushing into international markets has] always been an ambition, but we haven't made the push until recently when we felt that we would be taken seriously."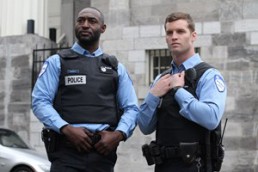 Additionally, she noted, Sphere has reached a critical mass of fully-developed English-language IP that it can pitch to international partners. Among the projects on its development slate, overseen by development VP Tara Woodbury, are a pair of recent book options and a number of spec scripts. Details of those projects will be announced in the coming months.
In particular, Rankin said the company is interested in setting up coproductions that, initially, would see Sphere serving as a minority coproduction partner. While Sphere is open to copros where international partners bring the IP to the table, the overall strategy for ensuring future growth is to produce projects based on Sphere's proprietary IP, noted Rankin.
"The market is so competitive for all producers that we really have to be entrepreneurial, and having our own IP is the place of greatest strength," she said.
In other CBS news, the media company announced last week that it is opening a new studio facility in Canada, set for mid-2019.