Workin' Moms, How to Buy a Baby score Int'l Emmy noms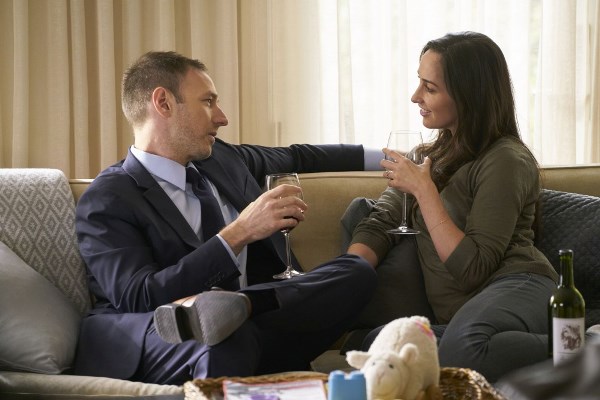 Canadian productions nabbed five nominations, including a nod for best performance by an actor for Cardinal's Billy Campbell.
Five Canadian productions received International Emmy nominations from the International Academy of Television Arts & Sciences today (Sept. 27), including Workin' Moms, How to Buy a Baby and Cardinal.
Wolf + Rabbit Entertainment's Workin' Moms (pictured) for CBC received a nomination for best comedy. The series, about four women struggling with their identities as mothers, is heading into its third season on the pubcaster. It will compete against Club de Cuervos (Mexico), El Fin de la Comedia (Spain) and Nevsu (Israel).
Meanwhile, two Canadian digital projects will compete in the best short-form series category. LoCo Motion Pictures' How to Buy a Baby for CBC Digital will compete against Productions Pixcom's L'âge adulte, which streams on Radio-Canada's ICI Tou.TV. Also nominated in the category is Shin gamdok eul sulgiroun sa seang hwal (South Korea) and Una Historia Necesaria (Chile).
Riddle Films' Dreaming of a Jewish Christmas, which filmed in Toronto and aired on CBC and CBC's documentary channel, will compete in the best arts programming category. Directed by Larry Weinstein, the doc tells the story of the Jewish songwriters who wrote some of the most beloved Christmas songs. It will compete against David Stratton's Story of Australian Cinema (Australia), Etgar Kere, gebaseerd op een waar verhaal (Netherlands), and Palavras Em Serie (Brazil).
Lastly, Billy Campbell has been nominated for best performance by an actor for his work in Sienna Films and eOne's Cardinal. Bell Media's CTV ordered three seasons of the crime drama, with season two wrapping its broadcast run in February and season three expected to debut in mid-season.