VIFF' 18: The roadmap to Big Country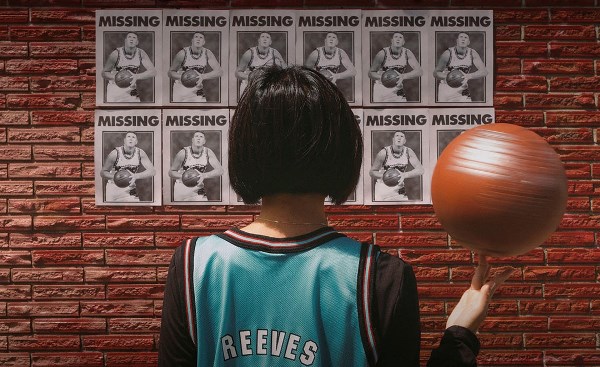 Producer Michael Tanko Grand talks producing his first project, director Kat Jayme's Finding Big Country, which has its world premiere at the fest.
Michael Tanko Grand was tucked away at the Banff World Media Festival's Netflix party in 2017, exhausted from shop talk, when he spotted a woman across the room in a Vancouver Grizzlies jersey.
Grand, who'd served as a story editor and writer on unscripted shows like Yukon Gold and Abandoned, was at the festival to pitch projects and jump-start his budding career as a producer. A basketball fan himself, he approached the woman, director Kat Jayme, to tell her he liked her Bryant "Big Country" Reeves jersey.
"She tells me she's here pitching this movie, Finding Big Country, and it was one of these moments where I [thought], 'This is the movie I'm meant to produce'," recalls Grand.
Finding Big Country, which will world premiere at the Vancouver International Film Festival on Sept. 30, follows Jayme on her quest to track down the elusive one-time star of the Vancouver Grizzlies NBA franchise. Bryant Reeves was the team's first-ever draft pick, but became the poster-boy for the Grizzlies' failures until the team ultimately relocated to Memphis in 2001 and Reeves retired.
After receiving funding through the Telus Storyhive 100K Edition, Jayme, who had a few documentary short credits to her name, and first-time producer Grand, set off to find Big Country. Jayme reached out to everyone from former team mascots and cheerleaders to former coaches and execs for tips on how to get in touch with the famously reclusive player.
"What was crazy is [Jayme] was getting in touch with people who really wanted her to tell this story but at the same time were telling her, 'I don't think it's going to happen. You might be able to make the movie but I don't think you're going to get him to do an interview'," says Grand.
"Those were the stakes going in."
Grand said the filmmakers had to commit to going on a journey and seeing what happens. Audiences then will have to see the film to find out if the filmmakers found their man.
"That's the beauty of documentary at its best," he says.
Grand adds the doc isn't just for Vancouver Grizzlies fans, Big Country haters or sports doc junkies, but speaks to the broader human experience of dreaming for something and having it not work out.
"For every story we celebrate of a person who dreamed big, climbed the mountain and made it, there's so many stories where people don't." 

While the filmmakers are still looking for national distribution partners, it will be released on Telus Optik TV On Demand and on the Storyhive website on Oct. 9.
In addition to Telus Storyhive, the film received funding from Creative BC and the NFB's Filmmaker Assistance Program.