Super Channel adds 16 Canadian MOWs to festive slate
Among those are a pair of TV movies from Chesler/Perlmutter Productions and four from Brain Power Studio.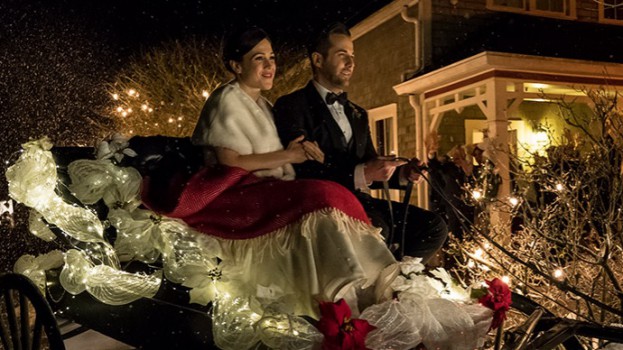 Super Channel has unveiled a roster of 25 Christmas MOWs, including 16 Canadian-made titles from companies such as Brain Power Studio and Chesler/Perlmutter Productions.
The TV movies will air in November and December on the network's recently rebranded Super Channel Heart & Home (formerly SC2).
November sees the Canadian premieres of pre-licensed MOWs Marrying Father Christmas (Bauman Productions, pictured, Nov. 10) and Poinsettias for Christmas (Annuit Coeptis, Nov. 24), while acquired titles Christmas on Holly Lane (Premiere Bobine, Nov. 11), A Christmas in Tennessee (Howard Braunstein Films, Nov. 16) and Christmas With a View (Brain Power Studio, Nov. 17) also air that month.
Meanwhile, December will see Heart & Home air eight acquired titles, including three produced by Brain Power: Christmas Catch (Dec. 2), Christmas with a Prince (Dec. 9), Hometown Holiday (Dec. 16). Other acquired titles airing in December are Runaway Christmas Bride (Premiere Bobine, Dec. 15), Northern Lights of Christmas (Howard Braunstein Films, Dec. 21), Christmas Pen Pals (Howard Braunstein Films, Dec. 22), Santa's Boots (Two Boots Productions, Dec. 23) and the When Calls the Heart Christmas MOW. Super Channel will also air pre-licensed TV movies Christmas Lost and Found (Found Road Productions, Dec. 8) and Entertaining Christmas (Chesler/Perlmutter Productions, Dec. 20).
The Edmonton-based network said that 55 MOWs will air over the two-month period, with 35 of those being new to Super Channel and 25 making their Canadian premieres.