Updated: CBS to open Toronto studio facility in 2019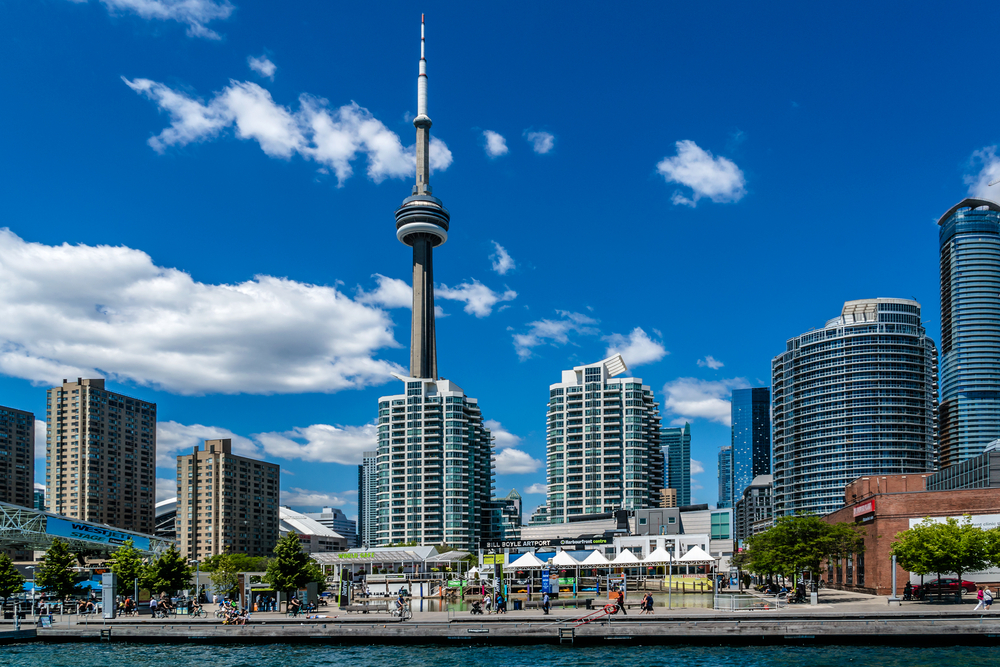 John Weber and Frank Siracusa, who will manage the new facility, tell Playback how the deal came together and what it will mean for their business.
U.S. network CBS has unveiled plans to open a 260,000 square-foot studio in the Greater Toronto Area in mid-2019.
Located in Mississauga, the production facility will include six soundstages (with around 130,000 square feet of stage space), production offices, support facilities and other services for film and TV projects.
The development and ongoing management of the facility will be overseen by John Weber and Frank Siracusa (of Take 5 Productions and Whizbang Films, respectively). CBS Television Studios has signed a long-term lease for the facility and is currently working with local and provincial officials to secure permits and drawing architectural plans for the facility, according to a release.
CBS' expansion into studio ownership in Toronto is designed to enhance the network's production capabilities as it expands its roster of original programming. The net currently produces 63 series, including Star Trek: Discovery and In the Dark (both service produced by Weber and Siracusa) in Toronto.
"CBS has a strong production history in Canada," said David Stapf, president, CBS Television Studios, in a statement. "The Toronto area specifically has provided our series with diverse and appealing locations as well as production infrastructure and crafts expertise that cannot be easily found. These new stages will provide valuable resources and additional capacity for our company's growing production slate." CBS did not disclose the size of the investment, with a spokesperson for the net adding that at this time the stages are intended solely for CBS shows.
In a joint interview, Weber and Siracusa told Playback Daily that around 18 months ago, prior to CBS approaching them, they had begun scouring the GTA for suitable studio spaces.
"We quickly realized that, unless we found [additional] studio space for us to continue to service our work and service our U.S. clients, we could be in trouble," said Siracusa.
When CBS later told the pair it was looking for more space to house production on its expanding slate, they promptly put forth the Mississauga building (formerly a distribution warehouse) as a suitable candidate, with Weber noting that the facility ticked all the boxes in terms of size, height, proximity to the highway and other crucial factors. The building is now being retrofitted.
The announcement comes amidst a flurry of activity in Toronto's studio scene. Earlier in the year, Bell Media announced it had acquired a majority stake in Pinewood Toronto Studios, while Cinespace Film Studios inked a multi-year deal with PortsToronto to develop a new film and TV production facility in Toronto's Port Lands. As well, Studio City Rentals was named as the new operator for the former Showline Studios complex.
Outside of Toronto's downtown core, First Studio City earlier this month revealed plans for a 400,000-square-foot studio facility in Markham, ON, and TriBro Studios said it is moving forward with its own studio complex in Pickering, ON.
"Pinewood and Cinespace both have plans to expand and I think the CBS stages will augment what is an obvious shortage of stage space to meet the demands of global content markets," said Siracusa.
While Weber and Siracusa will manage the facility going forward, they are quick to note that production remains their primary focus. "First and foremost we're producers. We want to produce content and that's going to continue to be our core business," said Weber. "This is another important step for us in terms of both growing our ongoing business with CBS, and our production business overall."
He added that there are no plans to relocate the CBS original series Star Trek: Discovery, which currently shoots at Pinewood, to the new facilities when they open next year. CBS confirmed that the new studio will house future series.
And while the U.S. studios and networks have long had a significant presence in Ontario, it is much rarer for a company based south of the border to invest in studio infrastructure in Toronto. "It's exciting to see a big U.S. studio lay down stakes in Ontario – it means they're here for a while," added Siracusa.
Image: Shutterstock