22 Minutes adds digital-first format for 26th season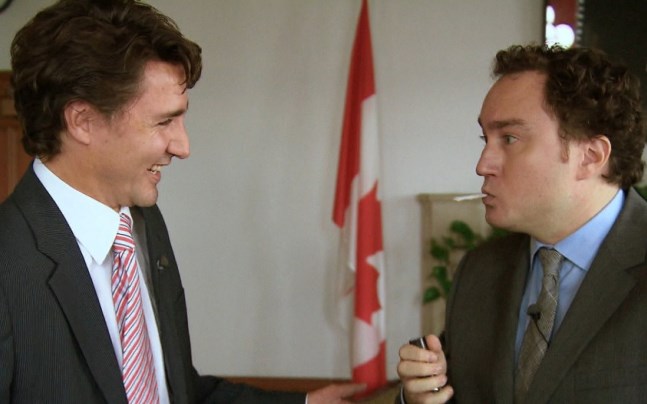 The 10-minute standalone Dailies segments will roll out exclusively on the CBC TV streaming app four times per week.
DHX Media's long-running satirical news and sketch comedy program This Hour Has 22 Minutes has returned for its 26th season, but this year it's also adding a new digital-first format.
In addition to its weekly broadcast episodes, the show will roll out Dailies, 10-minute standalone segments that will be released four times a week exclusively on the CBC TV streaming app. The new segment aims to provide more timely takes on the news of the day.
The show will continue to film in front of a live studio audience in Halifax, with elements of the Dailies segments used as part of the half-hour TV broadcast (19 x 30 minutes).
This Hour has 22 Minutes has been building its online presence over the years, finding new audiences through social media. Last season's "Pot Sobriety" sketch, for example, got 39 million views on Facebook, while last year's "Dietary Restrictions" was shared 21,000 times on the platform. On linear, season 25′s average minute audience was 647,000, according to data provided by CBC.
The show has also added two new national correspondents, Second City alum Ann Pornel in Toronto and stand-up comic Graham Clark in Vancouver.
While it is adding new faces, longtime 22 Minutes cast member Shaun Majumder is not returning. Majumder announced this summer that he'd been let go from the program, telling CBC News he'd expressed creative differences with the producers.
Starring Mark Critch, Cathy Jones, Susan Kent and Trent McClellan, 22 Minutes is now the longest-running comedy in Canadian history. It is produced by DHX Media, with Michael Donovan and Peter McBain exec producing and Jenipher Ritchie, Mark Gosine and Anne Loi producing.
The series is written by Critch, Mike Allison, Scott Montgomery, Dean Jenkinson, Heidi Brander, Kevin Shustack, Sophie Buddle, Mayce Galoni, and Jordan Foisy. It is directed by Jocelyn Corkum, Vivieno Caldinelli, Steve Wright, Warren Sonoda, and Mars Horodyski.