Indiecan picks The Orchard
Written, directed and produced by Kate Twa, the Okanagan Valley-set feature will be released theatrically later this fall.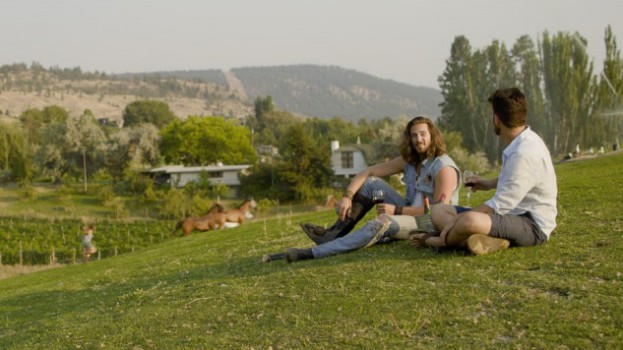 Toronto's Indiecan Entertainment has picked up the North American distribution rights to Kate Twa's The Orchard.
Produced by Vancouver's Mutant Films with the participation of Railtown Actors Studio, the feature follows an L.A. talent agent whose life changes when he inherits a peach orchard in B.C.'s Okanagan Valley. The film stars Matt Angel (The Open House), Morgan Taylor Campbell (iZombie), Chris McNally (When Calls the Heart) and John Cassini (Blackstone).
The dramatic-comedy is set to be released theatrically by Indiecan this November and on VOD in December.
The film was written, directed and produced by Twa. Producers on the project include Ronan Reinart (Love Is…) and Michael Collins (Deadpool). The Orchard marks Reinart and Twa's second collaboration together since Twa's first feature, Gods of Youth (also called Run Rabbit Run).
Last year, The Orchard walked away with prizes including best director at the Sydney Independent Film Festival and the award for best feature from the Portsmouth International Film Festival and the South Bay Film and Music Festival.
It's been a busy fall for Indiecan, the company acquired the North American distribution rights to Corey Stanton's first film, Robbery. In addition, in September, Indiecan partnered with Red Square Motion and Unstable Ground to launch a service to combat content piracy and unauthorized sharing called LightVAULT. The encrypted cloud server, which uses blockchain-based forensic encoding technology, recently made its debut at the media, entertainment and tech show IBC2018 in Amsterdam.