Cirque du Soleil swings into TV with Big Top Academy
Cirque's first live-action children's show is produced by Montreal's Apartment 11 Productions.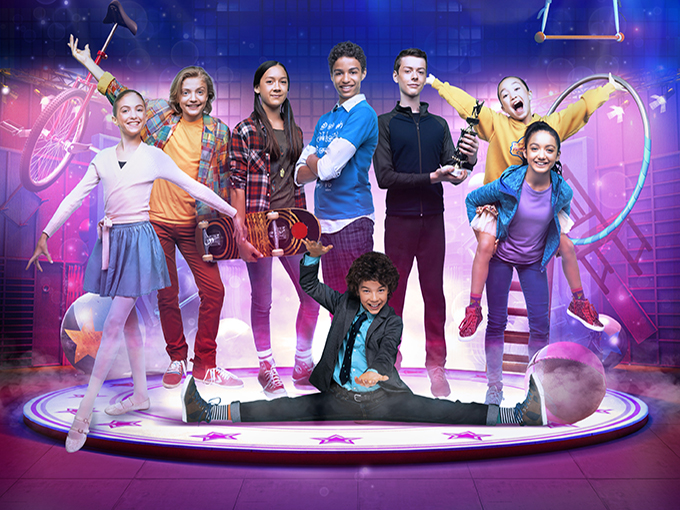 Montreal's Apartment 11 Productions has partnered on a new live-action kids series with Cirque du Soleil Images, the multimedia production division of Cirque du Soleil Entertainment Group
Big Top Academy is set in a circus arts boarding school and explores the lives of young acrobats training to become professional circus artists. The series will premiere on Discovery Kids (LatAm) and TVOKids (Canada) on October 15.
It's the first live-action children's show from Cirque du Soleil, which announced it would expand its kids entertainment portfolio when it acquired Minnesota-based VStar Entertainment Group in July.
Apartment 11 founder Jonathan Finkelstein executive produces the series, with Leila Basen and Carina Schulze serving as showrunners. Discovery Kids' Michela Giorelli and Adriano Schmid exec produce, with Javier Chuecos serving as supervising producer. Marney Malabar is the executive producer for TVO Kids, while Sébastien Ouimet exec produces for Cirque du Soleil Images. Argentinian producer, director and composer Cris Morena also serves as executive producer and songwriter.
The series is backed by financial support from the Shaw Rocket Fund.
Earlier this year, Apartment 11 and TVOKids teamed up to debut Raven's Quest, a series examining the lives of children living in Indigenous communities. Each episode sees an animated raven join a young host in his or her daily life, where activities include cooking, fishing, drumming, basket-weaving, making regalia and dancing.