FIN Atlantic '18: Audience of Chairs picks up four prizes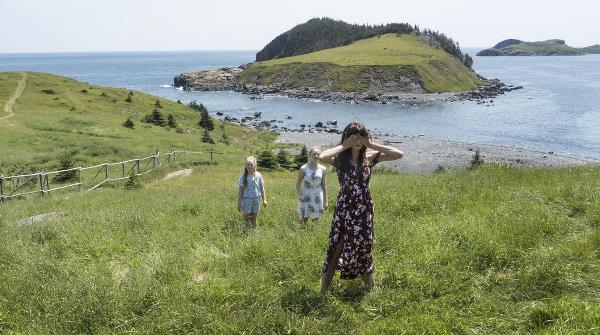 At the close of the fest, Deanne Foley's project nabbed awards for best film and best direction, while best documentary went to Renee Blanchar's Nos Hommes Dans L'Ouest.
Deanne Foley's An Audience of Chairs (pictured) picked up four awards, including best film and best direction, as FIN Atlantic International Film Festival wrapped on Thursday.
The world-premiering indie feature also won prizes for best screenwriting (Rosemary House) and best original score (Duane Andrews). Produced by Wreckhouse Productions and The Film Works and based on author Joan Clark's 2005 novel of the same name, the film stars Carolina Bartczak (X-Men: Apocalypse) as a woman who risks everything to reconnect with the daughters she thought she'd lost forever. Producers on the $2.2-million feature are Jill Knox-Gosse, Eric Jordan, Paul Stephens and Lynne Wilson.
Elsewhere, Renée Blanchar's Nos Hommes Dans L'Ouest ("Shadow Men," produced by Maryse Chapdelaine) won the best doc prize and director Josh Owen's Billy's Behemoth Blast won best animation.

In the short-film categories, Shelley Thompson's Duck Duck Goose (produced by Sylvia Bell) took home the prize for best short, while Millefiore Clarkes' The Song and the Sorrow (produced by Rohan Fernando and Paul McNeill) won best short doc.
Acting prizes went to Taylor Olson for his performance in Hopeless Romantic and Shelley Thompson for her role in Splinters.
Elsewhere, the award for best cinematographer prize went to Philippe Lavalette for Nos Hommes Dans L'Ouest, best editor went to Peter Giffen, Marie Wright and Meaghan Wright for their work on The Social Shift and the Telefilm Canada Script Pitch prize went to John Davie for The Lady Made of Light.