McGlynn, de Pencier in the running for DGC's feature film prize
Kyle Rideout and Keith Behrman round out the list for the annual award, while the guild also announced its Discovery nominees.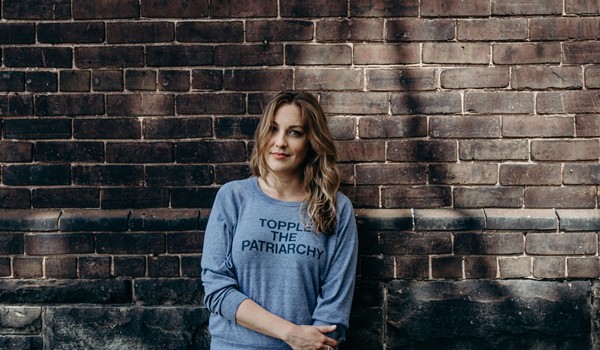 Molly McGlynn (pictured, Mary Goes Round), Miranda de Pencier (The Grizzlies), Kyle Rideout (Adventures in Public School) and Keith Behrman (Giant Little Ones) are the four Canadian directors up for the DGC's Outstanding Directorial Achievement in a Feature Film award.
The announcement was made Wednesday (Sept. 19) as the directors guild unveiled its film nominees (the TV noms were revealed earlier this month), with a number of projects including The Shape of Water, Mary Goes Round, Giant Little Ones and Meditation Park receiving multiple nods. The guild also revealed the recipients of its special prizes.
On the doc side, Anjali Nayar (Silas), Christy Garland (What Walaa Wants), Jennifer Baichwal (Long Time Running), Charles Officer (Unarmed Verses) and Robin McKenna (Gift) will compete for the Allan King Award for Excellence in Documentary. The nominees for the DGC's Discovery award are Jasmin Mozaffari (Firecrackers), Félix Dufour-Laperrière, (Ville Neuve), Andrea Bussmann (Fausto), Gwaai Edenshaw/Helen Haig-Brown (Edge of the Knife) and Yuqi Kang (A Little Wisdom). The Discovery prize is awarded to a director whose feature reflects a bold or new cinematic voice.
In the short film category, Phillip Barker (Shadow Nettes), Maxime Aubert (La course navette), Anjali Nayar (Évasion) and Robin Hays (Post No Bills) will vie for the prize.
Elsewhere, in the best picture editing category, Sidney Wolinksy (The Shape of Water), Daria Ellerman (Meditation Park), Sandy M. Pereira (Giant Little Ones), Bryan Atkinson (Mary Goes Round) and Michelle Szemberg (Un Traductor) received nominations, while sound editing nominations went to the teams behind The Shape of Water, The Breadwinner, Giant Little Ones, Un Traductor and The Nut Job 2: Nutty by Nature. 

The guild gave production design nominations to Paul Austerberry for The Shape of Water, which also won the Academy Award for best production design earlier this year, as well as Chris Crane (Clara), Oleg Savytski and Rocco Matteo (Indian Horse) and Zazu Myers (The Grizzlies).
In addition, DGC unveiled the recipients of a number of special awards and prizes. Vic Sarin is to receive the guild's lifetime achievement award, Norma Bailey will received the Don Haldane Distinguished Service Award, and Alanis Obomsawin is being honoured with the DGC Honourary Life Member Award.
The 17th annual DGC Awards takes place on Oct. 20.