Making Halifax a home for international copro development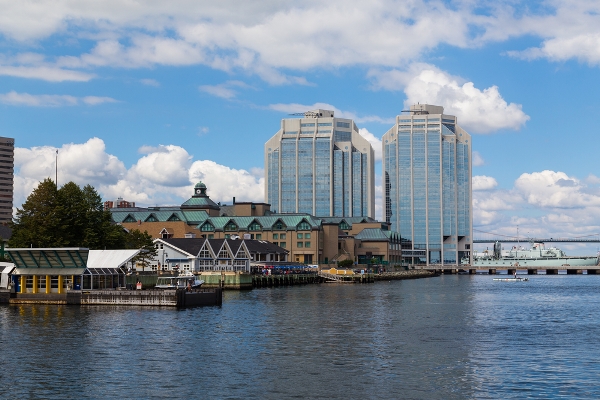 As the curtain closes on Trans Atlantic Partners' 10th anniversary confab, program director Jan Miller discusses its strategy, and legacy.
Thanks to the smashing success of Come From Away, East Coast hospitality is now a globally recognized virtue.
And for the past 10 years, the small-but-mighty Trans Atlantic Partners (TAP) program in Halifax, N.S. and Berlin has quietly been nurturing that intersection of unique Canadian stories and the international partnerships that can bring them to life. And so while the curtain may have just closed on another year of TAP, its 10th, it is hopefully just the start of something much more for the Canadian producers that participated.
The program, which launched in 2008 with a focus on film, has quietly been building a legacy. This year's Emmy awards saw The Tale (U.S./Germany), from Jennifer Fox and Sol Bondy, nominated for two awards. It's a project that originated at TAP 2013, originally with Nova Scotian producer Marc Almon attached (a partnership that ended alongside Nova Scotia's tax credit). Meanwhile, Canada/Japan/Netherlands copro Tokyo Trial (Don Carmody Television, NHK, FATT Productions, airing on Netflix), was nominated for an International Emmy Award this year. And it's also the program where acclaimed Canada/South Africa copro The Book of Negroes (Conquering Lion Pictures, eOne, Out Of Africa Entertainment) originated.
To say the industry has changed since the program launched 10 years ago would be understatement. The "Golden Age of TV" rages on and the appetite for high-quality dramatic television with global appeal is not subsiding any time soon. As such, the ability to navigate complex coproduction agreements will become increasingly important in the TV market going forward, according to media strategist Mark Oliver. As the chairman of Oliver & Ohlbaum Associates told delegates at TV-focused conference Content Canada last week, global broadcasters will increasingly endeavour to join forces with their international counterparts to commission high-budget content that can compete with Netflix-level budgets.
It was an early instinct on the rising power of the television market and Canadians' adaptability in the space that marked a key change in TAP's mandate, program director Jan Miller notes. When TAP began, alumni like Damon D'Oliveira, Phyllis Laing and David Cormican were bringing film projects to the program, she recalls.
"We realized, our producers, the producers that we're looking at, are playing in both worlds and we could actually create a program that simultaneously addresses international coproduction in both feature film and television. It's remarkable how well that's going, and it's the only program in the world that's doing that," says Miller.
Expanding the types of funding mechanisms that producer participants can access was also important. When it first launched, TAP only accepted European and Canadian producers with projects suitable for coproduction. After a few years, however, American producers were added to the mix, given their expertise with securing private investment, says Miller.
While the program has grown over the years, it's also remained specific in what it supports. While there have been many notable documentary and animation coproductions, it's a world the training program has no intention of entering, says Miller. "One of our strengths is our specificity."
This year, for example, TAP alumni Katie Mustard (Shelter, Hold the Dark) and Daniel Bekerman (The Witch, Backstabbing for Beginners) returned to the program as experts.
"It meant a lot to me to come back and share some of my recent producing experiences with the participants," Bekerman told Playback Daily. "I think it's healthy for producers of all experience levels to step back and look at the big-picture process that we're all navigating. I also formed new relationships that have already developed into professional partnerships."
Canadian participants this year included Motion 58 Entertainment's Josh Epstein (Adventures in Public School), Shaftesbury's Stephanie Ouaknine (Carmilla), and JA Productions' Jessica Adams (Astronaut), while international participants included The Miseducation of Cameron Post producer Rob Cristiano (U.S.), and Anna and the Apocalypse co-producer Steven Little (U.K).
Epstein told Playback Daily that the conference has helped him find a foreign producing partners for his next project. "The emphasis in our industry has always been to train actors, writers, directors – pretty much every position except producers – while producers are expected to know everything about all those fields.  I do believe if we trained more producers and worked with them there'd be more work for all and a stronger film and TV industry. TAP is a giant step in the right direction," he said.
By bringing these emerging producers together to share their ideas, Miller says she hopes that not only will Canadian storytelling benefit, but the East Coast production industry too.
"These producers are going to have really good memories of Nova Scotia," she says, "and look for ways to come back and make movies."
TAP is presented by the Erich Pommer Institut (EPI) and the Canadian Media Producers Association (CMPA) and funded by the Creative Europe – MEDIA programme of the European Union and Telefilm Canada. Associate Industry Partners are the Canada Media Fund, and Communities, Culture and Heritage Nova Scotia.