TriBro moving ahead with Pickering studios in spring 2019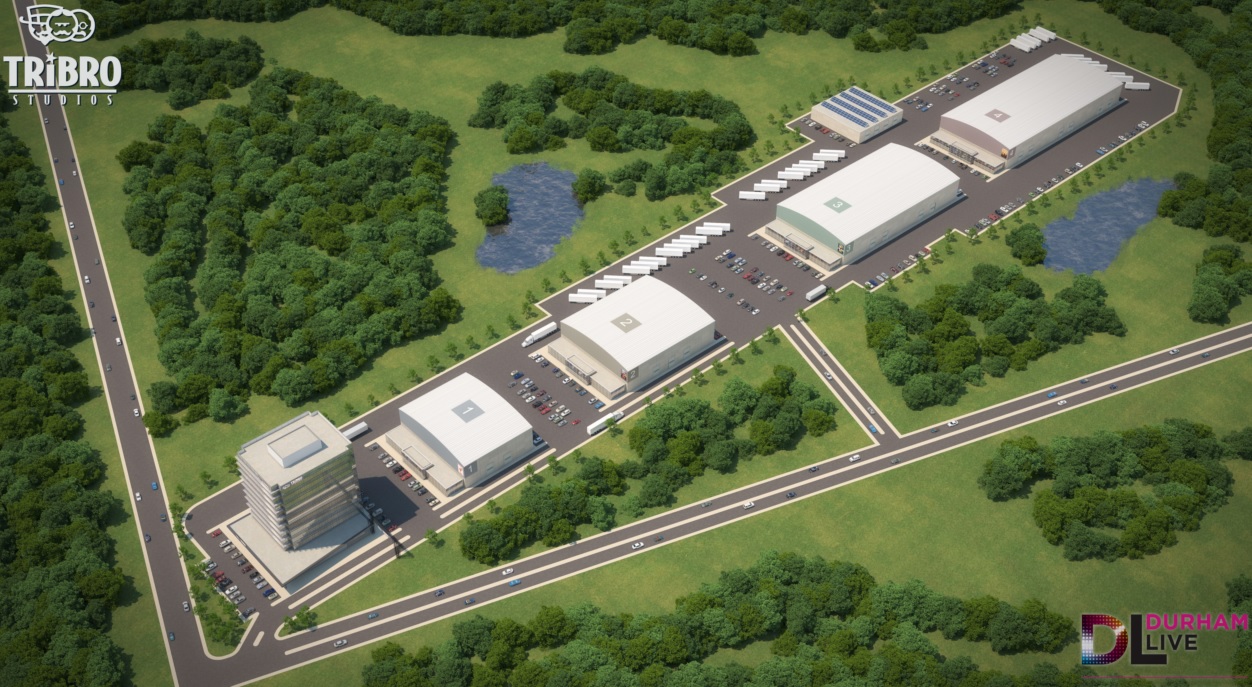 Following a number of holdups, president Peter Apostolopoulos says construction on the 400,000-square-foot studio facility will begin next year.
Following a number of delays, TriBro Studios has broken ground on its Pickering studio facility, with construction starting next year, according to company head Peter Apostolopoulos.
The roughly 400,000-square-foot studio facility, which will consist of four large sound stages (totaling 290,000 square foot), is part of TriBro's regional tourism hub, Durham Live. The facility, which will be geared to tentpole productions, will feature two 70,000-square-foot sound stages, as well as a 100,000-square-foot stage and a 50,000-square-foot stage.
The Durham Live complex, situated around 40 kilometres from downtown Toronto, is also slated to include a casino, amphitheater, cinemas, hotels and an indoor waterpark, among other tourist attractions.
Construction on the complex has been held up on a number of occasions since it was first unveiled in 2015, but Apostolopoulos told Playback Daily that pre-construction work on the site began last week, paving the way for construction to begin on the studios in spring of 2019. Apostolopoulos said he expects the first stage to be operational by mid-2020. Once complete, the four studios will be able to accommodate two major tentpole productions at the same time.

Durham Live isn't the only new studio being planned for the GTA. First Studio City also recently unveiled plans to increase studio capacity outside of central Toronto with a 400,000-square-foot studio facility in Markham. The complex will consist of a 70,000-square-foot sound stage, as well as 20 smaller stages designed to accommodate projects of varying budgets. The privately funded project is expected to cost in the region of $100 million and scheduled to open before the end of 2020.
Outside of its Durham Live studio facility, TriBro is making other moves to expand its presence beyond Toronto. Last month, the company revealed a proposal to build a $40-million sound stage campus and creative hub in partnership with the Ottawa Film Office. If approved, the new studio would stimulate $40 million in production activity over the next three years and create 500 new jobs, according to the film office. National Capital Commission (NCC) opened a public consultation on Sept. 5 to receive feedback on the proposed site. A decision on whether it can move forward is expected in November.
Photo: Aerial rendering of the proposed Pickering studio site when it was first announced, courtesy of TriBro