Distributor profile: Red Arrow Studios International
Shirley Bowers, the company's VP of sales and acquisitions for North America, discusses boarding Blood Horn with DCTV and opportunities in the Canadian market.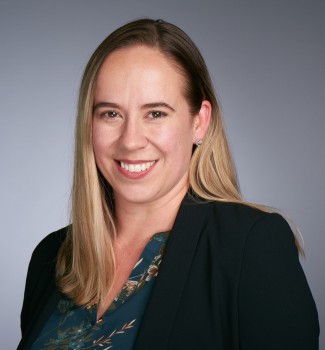 Red Arrow Studios is a sprawling beast. The German company's portfolio of subsidiaries includes 20 prodcos in seven territories (including 11 in the U.S.) and a distribution arm consisting of Red Arrow Studios International and recently acquired U.S. film distributor Gravitas Ventures. The distribution businesses represent a combined catalogue of more than 4,000 titles, including both those produced by Red Arrow companies and by third-parties.
Its TV titles include Danish dating format Code to Love and Australian scripted comedy Squinters, as well as the detective drama Bosch, an Amazon Prime original that airs on CraveTV in Canada. On the film side, Gravitas Ventures has been active in Canadian indies, recently acquiring international rights to the NFB's eco-documentary Bluefin, and U.S. rights to Pat Mills' Don't Talk to Irene and Kyle Rideout's Adventures in Public School (both of which premiered at TIFF last year).
While Red Arrow Studios International already has a significant presence in North America, VP of sales and acquisitions Shirley Bowers says it's looking to expand the scope of its business in Canada. Here, she explains the company's interests and strategies specific to Canada.
Playback: What are you looking for?
SB: We're interested in all genres, but particularly scripted series, TV movies, feature-length docs, factual series and unscripted formats that have global appeal. The priority for us is English-language content, but we're really keen to work with Canadian producers in particular because we see Canada as a market that's ripe with the type of content we're looking for.
Holiday movies are always loved by our clients around the globe, as well as thrillers and rom-com-type movies. We have a couple of key deals that we service in European territories, so we're very keen on English-language TV movies – that's where we think there's a particular opportunity for Canadian producers that are producing these types of projects for Canadian channels.
PB: At what stage does Red Arrow Studios International typically board projects?
SB: I think today you have to be involved in all stages, and we are actively investing in all phases from co-financing and acquisition of commissioned projects, to acting as a studio or coproduction partner for scripted projects. We're looking at any kind of high-quality global projects that we can help represent or we can help package as a studio.
PB: Earlier this year you boarded the TV project Blood Horn with Don Carmody TV. How did that come together?
SB: Myself, our SVP of acquisitions Alex Fraser, and our EVP of commercial scripted strategy Carlo Dusi, are all actively looking for production partners from Canada at all stages, and we were particularly attracted to Blood Horn for a number of reasons: it has an international setting in South Africa, it's a compelling concept that really hasn't been explored in a serialized manner, it's a complex action-thriller and it's a globally relevant topic because [poaching is] the fourth biggest form of international criminal trade after drugs, guns and human trafficking. It also had an excellent creative team that is passionate about the project – that's key for us.
PB: Do you typically want to have a say on the creative team or do you look to board projects with talent and creative in place?
SB: We do both. In this case, we had been talking with DCTV partner and president David Cormican for quite a while about working together, and he came to us with ideas that we believed in already. So in that case, it was more of a passive role, but we can also be more active in bringing talent to the table.
PB: What Red Arrow formats do you think would work well in Canada?
SB: We have a successful [Danish] format, Married at First Sight, which I think would be very interesting as a Canadian version. We also have The Taste [which has also been adapted in the U.K.]. While it's a slightly older format, it's still a very relevant show and in the world of reboots and relaunches I think it could work in Canada. Real estate and property projects, including Buying Blind [in which a families put their trust and savings behind an expert without seeing their future home], would be interesting too. Of course, Canada has a very thorough, well-produced market in this genre, so I think these are shows that could be easily adapted here.
PB: How can Canadian producers catch your eye?
SB: I'm happy to look at a log line about a project, and we can request more information from there. The best way is probably via email and then reaching out to us as the markets come up. We attend all the major trade events, but our doors are open all year round. We're on the ground in many territories and we want to be contacted, hear good ideas, and get good content set up and sold.
I would like to see more of the production market adapting some of the proven formats that we have, as opposed to licensing the U.S. tape version. Canada has such a robust production market and it would be great to see more localized versions of these shows. There's a lot of reliance on U.S. tape, for good reasons, but I think once the U.S. tape is successful there's an opportunity to have a local version produced that's perhaps more representative of Canada.
This article originally appeared in the Fall 2018 issue of Playback