Deals: Serendipity Point, Gusto Worldwide, Indiecan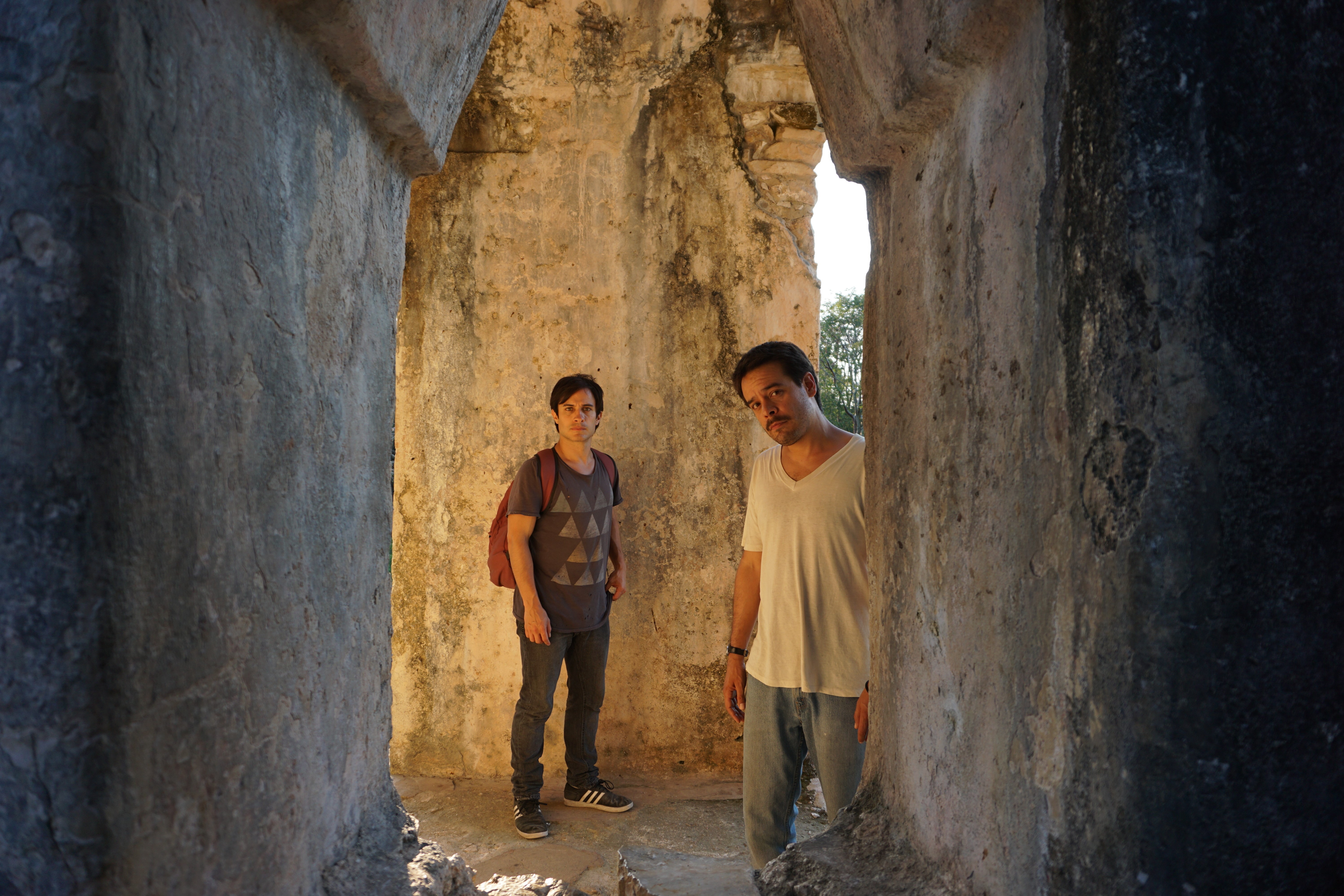 YouTube Premium nabs Serendipity Point Films' copro Museo, Indiecan Entertainment picks up Corey Stanton's first film, and more.
Serendipity Point
YouTube has picked up Serendipity Point Films' copro Museo as its first Spanish-language YouTube Original film for YouTube Premium. The film is produced by Gerardo Gattica (Kite) and Alberto Muffelmann (Un Padre No Tan Padre) of Mexico's Panorama Global and Moises Cosio (Remember) of Detalle Films. Robert Lantos (Through Black Spruce) of Serendipity executive produces, alongside Anant Singh (Pulse) and Brian Cox (Clara) of South Africa's Distant Horizon and Mark Musselman (Remember). The thriller recently made its North American premiere at TIFF. Museo follows two veterinarian students who scheme to steal Mexican cultural artifacts from the country's National Anthropology Museum and find themselves in over their heads. The film will launch on YouTube Premium later this year after a theatrical debut. In February, the film nabbed the Berlin Film Festival's Silver Bear award for best screenplay. Museo stars Gael Garcia Bernal (Mozart in the Jungle) and Leonardo Ortizgris (Gueros).
Gusto Worldwide Media
Ottawa-based Gusto Worldwide Media has secured a deal to launch Gusto TV on XUMO, a free U.S. OTT service. Based in California, the service offers over 140 live and on-demand channels through smart TVs and various connected devices. Seventy-five hours of original content heading to the service include season one of One World Kitchen (15 x 30 minutes), season one of Fish the Dish (15 x 30 minutes), The Urban Vegetarian (15 x 30 minutes), Spencer's Big 30 (13 x 30 minutes), Flour Power (13 x 30 minutes), Crate to Place (4 x 30 minutes), season one to three of Licence to Grill (13 x 30 minutes), season one of Cook Like a Chef (25 x 30 minutes), Watts Up for the Holidays: Spencer's Ultimate Christmas Recipes (1 x 60 minutes), Spencer and Robert's Game Day Buffet (1 x 60 minutes), One World Kitchen Bakes the Holidays (1 x 60 minutes) and One World Kitchen: Our Favourite Holiday Recipes (1 x 60 minutes).
Indiecan Entertainment
Toronto-based Indiecan Entertainment has acquired the North American distribution rights to Corey Stanton's first film, Robbery. Written and directed by Stanton, the feature follows a down-on-his-luck man who tries to pay off his gambling debt with the help of his criminal father, who has just been diagnosed with dementia. Stanton served as a producer on the film with Samantha Herman (Let's Rap) and Michael James Regan (Recall). Stars of the film include Art Hindle (Face-Off), Jeremy Ferdman (Man Seeking Woman), Sera-Lys McArthur (Arctic Air), John Tench (Alias Grace), Jonathan Koensgen (Alias Grace), Jennifer Dale (Saving Hope) and Tara Spencer-Nairn (Corner Gas).
Raven Banner Releasing
Raven Banner Entertainment's distribution arm, Raven Banner Releasing, has secured a deal with Malta-based sales agent Devilworks for a Canadian release of The Hollow Child. Produced by Vancouver-based Broken Mirror Films and Vancouver's Like Minded Media, the film follows a young foster teen who must fight to save her sister from creatures that entice children into the woods with an ancient hypnotic song. The Hollow Child marks Jeremy Lutter's (Annedroids) feature debut. The film was penned by writer Ben Rollo (Gord's Brother) and was previously made through Telefilm Canada's Talent to Watch Program. Producers on the project include Lutter and Jocelyn Russell (Reset) from Broken Mirror Films, while Like Minded Media's Robin Chan (Lucky Stars) served as an exec producer. Raven Banner Releasing is planning a Canadian theatrical and home entertainment release to time with Halloween. U.S. distributor Vertical Entertainment released the feature in select U.S. theatres and on VOD in May.
Kew Media Distribution
Kew Media Group's distribution arm, Kew Media Distribution, has sold season two of Frankie Drake Mysteries (10 x 60 minutes) and the new Bletchley Circle spin-off The Bletchley Circle: San Francisco (8 x 60 minutes) to Scandinavian broadcasters. YLE Finland has picked up both series, while SVT in Sweden and NRK in Norway have nabbed The Bletchley Circle: San Francisco. The distributor also sold a number of titles like The Radical Story of Patty Hearst (U.S.) and Unmasking A Killer (U.S.) to Scandinavian companies.
Nelvana
LA-based distributor Cinedigm has signed a massive multi-year home entertainment deal with Corus Entertainment's Nelvana for more than 3,000 episodes from its kids content library. Some of the series included in the deal are Babar, Babar and the Adventures of Badou, Bakugan Battle Brawlers, Ranger Rob, 6Teen and Little Charmers. To kick off things off, Cinedigm is planning to release Babar and Father Christmas, Babar: King of the Elephants, Babar: The Movie, Franklin and the Turtle Lake Treasure and Pippi Longstocking for paid digital download in November, followed by the DVD release of Nelvana's Disney Channel series The ZhuZhus. Cinedigm has also renewed its streaming rights to six Nelvana series, including Babar and Maggie and the Ferocious Beast, for its Dove Channel and ConTV streaming networks.
Cineflix Rights
Cineflix Rights has acquired more than 80 hours of factual content from British producer Windfall Films, which it plans to launch at MIPCOM this October. The deal includes the upcoming lifestyle series Impossible Builds, exploring the "kit homes" that allow homeowners to build in difficult, remote locations; Strip the Cosmos, featuring space exploration; My Floating Home, about the world of aquatic homes and the people who live in them; Rise of the Machines, which looks at the world's "most extreme" machines, including aircraft carriers, mega-trucks and monster trains; and Strip the City, exploring the engineering behind some of the world's largest cities. The deal was negotiated by Richard Life for Cineflix Rights and Allison Todd for Windfall Films.
9 Story
9 Story Distribution International has picked up distribution rights to Dr. Panda and will start selling the new 3D-animated series in all global territories except China, Hong Kong, Macau, Taiwan and select MENA countries at MIPCOM next month. Aimed at kids ages three to six, the 39 x seven-minute show is created and co-produced by Malaysia's Giggle Garage Animations (Origanimals, Kazoops) and Spider Eye Productions (Jungle Junction, Thomas & Friends) in the U.K. It's directed by Patrick Chin and written by Daan Velsink (Panic!, Snapshot, Bingo!) and Chris Parker (Peppa Pig, Shaun the Sheep).
 With files from Kidscreen and Realscreen