How to solve a problem like Canadian film viewership?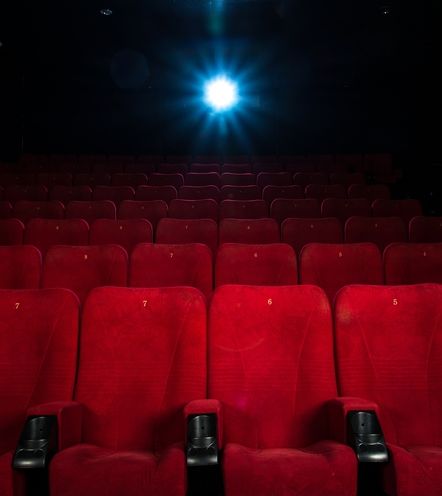 Industry players like Telefilm Canada and CBC are coming up with some new ideas to help solve an age-old problem.
Canadians don't watch a lot of Canadian films. That's a fact.
In 2016, 133 Canadian films were released, which earned a total of $18 million at the box office and captured only 9% of the independent film box office sales in Canada, according to Telefilm's latest annual report. Consequently, Canadian movies accounted for just 3.5% of total screen time in Canadian theatres in 2016.
On television, homegrown films didn't find much more love – they accounted for just 12.8% of all the time allocated to broadcasting films on TV in 2016. That was down from 13.9% in 2015.
Finding audiences for Canadian films is an age-old problem. But some key industry players are coming up with some new ideas that they hope will help provide some solutions.
Earlier this year, Telefilm Canada announced it was launching a new program aimed at Canadian exhibitors. The Theatrical Exhibition Program offers exhibitors up to $15,000 per theatre owner, per year, as an incentive to showcase Canadian works. The amount of funding an exhibitor receives is based on a calculation of the number of Canadian films it screens during the preceding year, the number of screenings held and the number of admissions. That money must then be put toward promotional expenses for upcoming Canadian films.
"It's really to enhance their capacity not only to show Canadian film, but to promote Canadian film. So it's a double-whammy mechanism," says Michel Pradier director, project financing, at Telefilm.
"They can use the money to invite a director to do a Q&A in a small town, or they can use it to create an event," adds Anita Damiani, the Theatrical Exhibition program manager at Telefilm, noting its application for smaller theatres and markets. The program, in fact, is meant to be used as an add-on to Telefilm's Marketing Program, which helps Canadian distributors and prodcos promote their films. That funding is often used for national campaigns, while Pradier says this funding is meant to help cinema owners attract local audiences.
While he acknowledges that Canadians mostly watch Canadian films on digital or linear platforms, he notes that theatrical releases still serve as "the first window that attracts press coverage and creates awareness for the film," which can translate to more hype for digital viewing.
That could ultimately benefit Canada's public broadcaster, which is aiming to make its recently launched streaming app a home for Canadian feature film.
Sally Catto, GM of programming for CBC English Television, says that while the CBC currently pre-licenses and acquires films, limited time slots on the linear schedule mean the "need has not been as significant" as it is now that they have another platform to program.
CBC recently acquired a package of 27 Canadian films from Mongrel Media for its app, including titles like Kim Nguyen's Rebelle and Sarah Polley's Take this Waltz, which will be rolled out starting this fall. Catto says they're aiming to have more than 80 films added in the coming year.  CBC also recently unveiled CBC Films, a new brand for all its film initiatives.
"We really do believe in supporting feature films to the best of our ability, and this is a huge move for us," she says. "Features are so vital to our expression of culture and identity. So for us, it is a cornerstone of our app to become a place for Canadians to see a broad array of feature films."
Catto adds that the intention is for all films that CBC pre-licenses (like Miranda de Pencier's The Grizzlies or Semi Chellas' upcoming Breaking Barriers-supported film American Woman) to end up on the app, in addition to linear.
Michael Robson, SVP of acquisitions and business development at D Films, says the CBC's move is a welcome one, but it's "definitely not bringing back the levels of old licence fees." Since Netflix became entrenched in the Canadian market, pulling viewers from linear to its subscription offering, Robson says the streamer has "decimated" the pay TV market, which can no longer pay top dollar for TV rights. What's more, as Netflix focuses more on its own original content, it's not licensing as much stuff for the same price that it once did.
And while other smaller services are entering the market – like Shudder and MUBI, the latter of which recently showcased a collection of Canadian indie films – often times these kinds of platforms operate on a revenue-share model based on volume of streams.
All told, the new players in the market "don't have the scale to really make an impact on us financially," says Robson.
However, should another major player, like an Amazon Prime, begin licensing Canadian films (which Robson says is on the horizon), that could change the game. "That will put the competition in the SVOD landscape," he says. "So it's not just Netflix picking and choosing what they want."
While it's a "trying time" for distributors, "there's still value in Canadian content," says Robson. And the goal of these initiatives is to get Canadians to discover that value, too – wherever it is they decide to watch the next Sarah Polley or Kim Nguyen flick.
A version of this article originally appeared in the Fall 2018 issue  of Playback