Bridging a Canadian culture gap with an Australian format
Ahead of its season one premiere, APTN has renewed First Contact, which is based on the SBS series that immerses non-Indigenous people into Indigenous communities.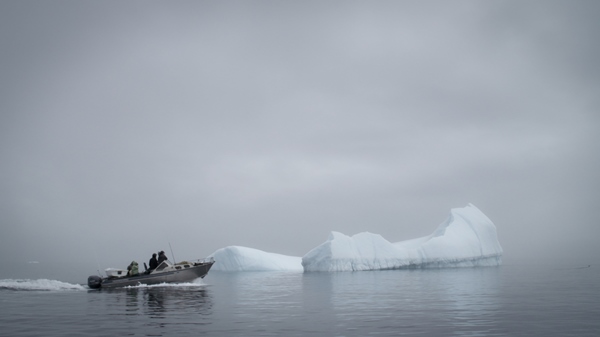 It was 2014 when Animiki See Digital Productions producer Vanessa Loewen first saw the trailer for SBS three-part docuseries First Contact, and she knew almost immediately that she wanted to adapt it for Canadian audiences.
Produced by Blackfella Films, the original series examined the social chasm between First Australians and the rest of the country by taking a group of non-Indigenous people with strongly held opinions and immersing them into Indigenous communities.
For Loewen, it was an exciting moment in television, and one that she felt Canadians needed to see on TV too. So she approached SBS and Blackfella for the rights to the series format. The original aired for two seasons on SBS. 

"I thought this was just the bold-enough statement that we could use at the time. We were, I believe, awaiting the [Truth and Reconciliation Commission] recommendations," Loewen told Playback Daily. 
With advice and guidance from Blackfella, Animiki See, along with Nüman Films and Indios Productions, produced three-part, hour-long docuseries First Contact, which is premiering today, Monday Sept. 11, on APTN.
Narrated by George Stroumboulopoulos, the series seeks to challenge Canadians' perceptions and prejudices of Indigenous Canadians. It's produced by Loewen and Desiree Single for Animiki, Jeff Newman and Jocelyn Mitchell for Nüman Films, and Stephanie Scott for Indios Productions. Newman wrote and directed the series.
TVO has picked up the show for a second window in winter 2019, and APTN has already renewed it for a second run.
One of the biggest hurdles in putting the show together was casting, said Newman. "It took a lot of time, a huge amount of trust, and finding communities and people within those communities who were really brave and willing to take a risk."
For the Indigenous participants, Loewen said, the show offered an opportunity to share their story and be heard. "I think most people would agree that Indigenous people feel, and have been, either misrepresented, underrepresented or completely silenced in terms of conveying history and the way life is for Indigenous Canadians," she said, adding most were open to having "big dialogue" with the non-Indigenous participants who had strong opinions and ideas about Indigenous Canadians.
The result, the producers said, is a show that invited its participants to have honest dialogue. It wasn't always pretty. In fact, Newman said, it was often scary to think about how participants were going to react. But Loewen said they hope the show can offer audiences a "crash course in how we learn to be more empathetic to one another and how we learn to coexist."
Episode two will air on Sept. 12 and episode three on Sept. 13. The second episode will be followed by a one-hour special, with Indigenous hosts who appeared in the series coming together in front of a live studio audience to reflect on their experiences and strengthening relations between Indigenous and non-Indigenous Canadians.
Following the final episode, all six non-Indigenous participants will return for a reunion special in which they reflect on their experiences. The three-part event will be repeated on Sept. 16, and all will be made available online the following day.