TIFF '18: Well Go USA takes Freaks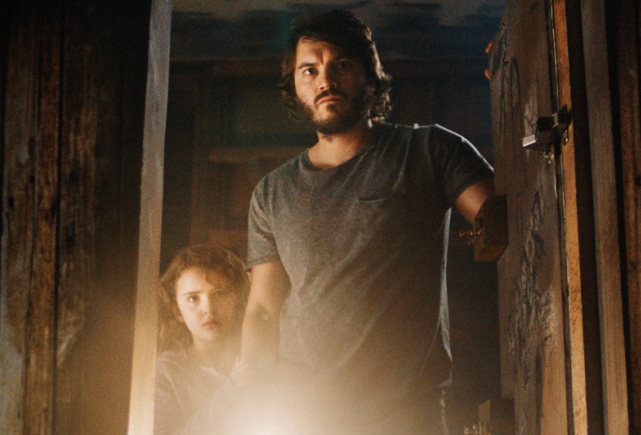 The U.S. distributor grabbed rights to Zach Lipovsky and Adam Stein's sci-fi thriller for multiple territories in a seven-figure deal.
Well Go USA Entertainment has picked up Zach Lipovsky and Adam Stein's sci-fi thriller Freaks for release in North America, the U.K., Australia/New Zealand, and Latin America
The Texas-based distributor bid seven figures for the rights to the project, according to publicist MPRM, with Deadline reporting the deal was in the $2-million range. Well Go is planning a major theatrical release in 2019.
Freaks made its world premiere at the Toronto International Film Festival on Sept. 8.  It stars Emile Hirsch (Into the Wild) as a father determined to hide his daughter, Chloe (Lexy Kolker, Shooter), inside their home and away from the world. But when an ice cream salesman (Bruce Dern, Nebraska) convinces Chloe to escape, they embark on a quest for freedom.
The Vancouver-based filmmakers, who produced the low-budget film under their Amazing banner, secured private investment to complete the project. It was financed by Wise Daughter Films, in association with My Way Productions and Storyboard Capital Group. Producers on the project are Lipovsky, Stein, Jordan Barber, and Mitchell Waxman. Executive producers were M. Alan Stein, Rick Alyea, Philip Kim, and Elisabeth Costa de Beauregard.
The deal was negotiated by Dylan Marchetti  and Doris Pfardrescher for Well Go USA. CAA and The Gersh Agency represented the filmmakers.
Lipovsky and Stein were also recently nominated for the Directors Guild of Canada's 2018 Discovery Award, which will be presented on Oct. 20.