Indie film: Zoe Hopkins on Indigenous-led content
In the final part of our indie filmmaking series, the Kayak to Klemtu filmmaker discusses fostering new voices and the need to deliver Indigenous content to Indigenous audiences.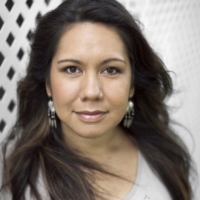 This article is the final installment of our Fall 2018 indie filmmaking feature. Read part one, part two and part three of our series here.
It may be cliché to say, but Zoe Hopkins' debut feature Kayak to Klemtu made waves when it was released last year.
The narrative feature screened at imagineNATIVE last year, taking home the festival's audience award and earning critical acclaim. The film then caught the eye of Mongrel Media, which acquired the Canadian rights and released it theatrically in May 2018. It was, by any account, an almost perfect scenario for a debut Canadian film.
Hopkins' story is sure to be one often retold in the newly "woke" arena of Canadian film funding, but the Heiltsuk/Mohawk filmmaker says she thinks the industry needs to be strategic in how new initiatives are being supported. Here, she shares her thoughts:
On the impact of new funding opportunities:
Zoe Hopkins: There are non-Indigenous producers coming out of the woodwork to work with Indigenous filmmakers and go after funding that's been earmarked. I would really like to see Indigenous producers creating that content with Indigenous filmmakers. Until Indigenous films are a part of the mainstream landscape on the level of having our own Black Panther and our own big hits… more needs to be done. Where we could really use more support is in development.
On the industry's responsibility to foster new voices:
ZH: Writers rooms are still lacking diversity. It's not just the funders – it's on producers to hire women, people of colour, Indigenous people as creative heads. Every producer who is in charge of hiring writers for every show that's made in Canada [has a role to play].
On getting films to the communities they represent:
ZH: I'd like to see more diverse concepts of film distribution. I was reading about a model in the U.S., where [this theatrical event platform] works with theatres on your behalf to buy tickets in advance. Then if you sell enough, you can get a date in a theatre. My film opened in Toronto the same weekend that Solo: A Star Wars Story opened. But then we got another week, and another week and another. It's about having communities informed about the movies that are being made so that they can ask to access them. A number of small communities have requested to screen my film. People in these little places want to see themselves on screen. And they deserve to.
This interview originally appeared in the Fall 2018 issue of Playback