CBC launches Films brand, funds new features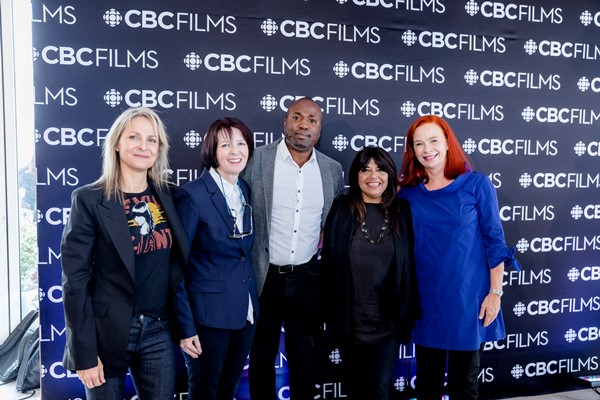 Deepa Mehta's Funny Boy is one of four films to receive support through the Breaking Barriers Film Fund, which has been rebranded under CBC Films.
The CBC has unveiled a new brand for its film initiatives, which the pubcaster says demonstrates its continued commitment to showcasing homegrown features across platforms.
CBC Films will encompass all existing CBC feature initiatives, including funding, pre-buys, acquisitions, as well as the Breaking Barriers Film Fund, which will be rebranded to CBC Films.
"Our goal is to attract more diverse voices and perspectives through our continued investment in Canadian cinema and offer a rich library of homegrown films to as wide an audience as possible, through CBC's broadcast and through new platforms," Mehernaz Lentin, senior director, CBC Films, told attendees at an event announcing the initiative on Sept. 7.
"Our key goal is to build audiences. We're launching the OTT platform, it's a perfect home for Canadian cinema to reside, as well as on broadcast. It's [about] getting our films to Canadian audiences," Lentin added to Playback Daily. 
"We're going to work with the filmmakers, we'll work with the distributors, we'll work within their marketing plans. We will collaborate with them. Every filmmaker has a very distinct voice and through that voice and the message of that film, we'll target niche audiences."
In addition to announcing the new brand, CBC announced the next four features to receive funding through CBC Films (formerly Breaking Barriers Film Fund). Deepa Mehta's Funny Boy, written by Shyam Selvadurai and based on his award-winning novel, will receive support through the fund. It follows Arjie, the second son of a privileged family in Sri Lanka who is discovering his sexual identity at the same time that the Tamil-Sinhalese conflicts break out in his homeland. Produced by David Hamilton and Hussain Amarshi, and distributed by Mongrel Media, the film will being production next February. In addition to support from CBC and Telefilm Canada, the film is funded by Ontario Creates (formerly OMDC).
Elle-Máijá Tailfeathers and Kathleen Hepburn's The Body REmembers When the World Broke Open, will also receive funding from CBC Films and Telefilm. Starring Violet Nelson and Tailfeathers, the film is a co-production between Vancouver's Experimental Forest Films and Violator Films, and Norway's Tannhauser Gate and Oslo Pictures, and is distributed by LevelFILM. It follows two Indigenous women with very different lived experiences, navigating the aftermath of domestic abuse.
Clifton Hill, co-written by James Schultz and Albert Shin and directed by Shin, is a psychological thriller set in Niagara Falls that follows a pathological liar who inherits a crumbling motel and becomes entangled in the memory of a kidnapping she claims to have witnessed as a young girl. Casting is currently underway, with production set to begin in November. The film is produced by Niv Fichman, Fraser Ash, and Kevin Krikst, and distributed by Elevation Pictures. In addition to support from CBC, Elevation Pictures and Telefilm Canada, the film is funded by Ontario Creates.
Lastly, Sonia Bonspille Boileau's Rustic Oracle follows an eight-year-old girl who embarks on a road trip with her mother in hopes of finding her missing older sister Heather. Starring Carmen Moore (Blackstone) and newcomer Lake Delisle, and produced by Jason Brennan, the film recently wrapped shooting in Toronto. In addition to support from CBC and Telefilm, the film is funded by SODEC and the Harold Greenberg Fund.
At the Sept. 7 event, the CBC also feted its 12 features premiering at TIFF, the most CBC-supported films ever included at the festival, said Lentin.
Darlen Naponse's Falls Around Her and Patricia Rozema's Mouthpiece, both world premiering at TIFF, were supported through Breaking Barriers. Meanwhile, 10 TIFF films were either acquired or pre-bought by the pubcaster. The CBC has acquired Zachary Russell's short 7A and Jeremy Compte's short Fauve. On the pre-buy side, CBC supported Akash Sherman's Clara, Xavier Dolan's The Death and Life of John F. Donovan, Caroline Monnet's Emptying the Tank, Keith Behrman's Giant Little Ones, Miranda de Pencier's The Grizzlies, Barry Avrich's Prosecuting Evil: The Extraordinary World of Ben Ferencz, Thom Fitzgerald's Splinters and Don McKellar's Through Black Spruce. 
Photo (L to R): Sally Catto, general manager, Programming, CBC; Heather Conway, executive vice-president, English Services, CBC; Gave Lindo, executive director, OTT Programming, CBC; Mehernaz Lentin, senior director, CBC Films; Catherine Tait, president & CEO, CBC/Radio-Canada