OMDC rebrands to Ontario Creates
The government agency has updated its logo and website to meet online accessibility standards.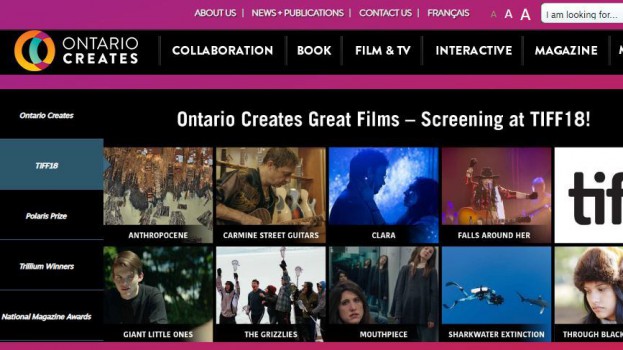 The Ontario Media Development Corporation (OMDC) is no more – in name, at least – after rebranding to Ontario Creates.
Through its new name and logo, the cultural media government agency said it aims to ensure its visual identity meets current online accessibility standards for public websites. By 2021, all public websites and web content in Ontario must be accessible to all people with disabilities.
The announcement comes ahead of the agency's annual TIFF party, where the company will toast the films its funded that are screening in the festival, including Falls Around Her, Mouthpiece and The Grizzlies.
Ontario Creates is one of many organizations that has pledged to help prevent and eradicate harassment internally and among the companies it supports. It has also implemented a new set of workplace expectations into its funding guidelines to ensure applicants commit to respectful, professional and supportive environments.