Indie film: The industry's new funding gaps
In part three of our indie filmmaking series, Wildling Pictures and director Robin Aubert discuss the decline in short-film funding and what it means for the next generation of creatives.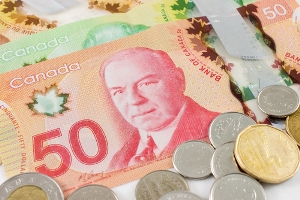 Read part one and part two of our series here. 
Matt Code and Kristy Neville of Wildling Pictures are well aware of the opportunities afforded to them by Canada's funding system.
Both of their debut features, Mary Goes Round and Cardinals, premiered at TIFF and were made with Telefilm Micro-Budget support. Thanks in part to that lift, and international sales of Mary, original IP now accounts for half of the prodco's total revenues. (The other half comes from service work such as Jay Baruchel's in-production feature Random Acts of Violence.)
But they worry the same opportunities will not be afforded to the next generation.
The success of their debuts has afforded Neville and Code career opportunities, including numerous exec producing roles in the last year. However, their careers were built on producing short films. And Code says a lack of funding support and programs for short films is creating a skill gap in the talent-building chain.
With the cancellation of BravoFACT, many budding filmmakers do not have the necessary experience to be entrusted with helming a feature project, says Neville.
That increases the burden on producers, adds Code, because if a filmmaker has a great script but no directing experience, financing it becomes much more difficult. And thus the start of a vicious circle.
"How are people going to develop their earlier body of work in order to come to us with the pieces that we need to then try and convince [financiers to support a project]?" asks Code.
At the same time, filmmakers and producers are dealing with a more enduring problem: over-subscription to Canada's film funds, which creates lengthy wait times for approvals. Wildling survives by taking on service work while waiting on funding applications for its own projects.
French-Canadian filmmaker Robin Aubert agrees that filmmakers waiting years to get financing approved is bad for the growth of the industry. "The idea for any filmmaker is to make films. And when you wait too many years between films, it's not good for those talents," he says.
Aubert saw mainstream success with his $3-million zombie feature Les affamés, backed by Telefilm and SODEC funding. Winning a number of prizes at international film festivals (including the Best Canadian Feature Film prize at TIFF 2017), Netflix picked up worldwide (excluding Canada) rights to the film earlier this year.
The project took almost five years to finance and, as he waited to make that film, he decided to self-finance his $40,000 2016 film Tuk Tuk. He hopes that programs like the new Talent to Watch fund will help reduce the wait time for filmmakers from inception to release.
Neville and Code are similarly optimistic that changes can be made to support Canada's newest cohort of filmmakers.
"We're very good as a community here in Canada of constantly re-evaluating and critiquing our system," says Code.
"Hopefully as this conversation continues, some focus will go to how to support opportunities for shorts within the systems, funding bodies and institutions that exist here."
This article originally appeared in the Fall 2018 issue of Playback