Deals: CBC Radio-Canada, First Run Features, Cineflix Rights, JG Brothers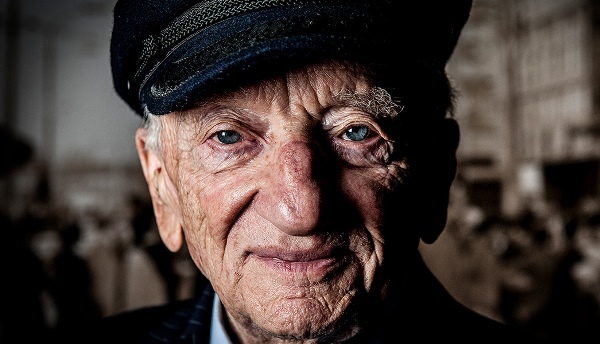 CBC & Radio-Canada Distribution lands Barry Avrich's Prosecuting Evil, Cineflix Rights signs a first-look deal with Vancouver's Mayhem Entertainment, plus more.
CBC & Radio-Canada Distribution
CBC & Radio-Canada Distribution, the licensing department of the Canadian Broadcasting Corporation, has picked up the worldwide rights (outside of North America) to Barry Avrich's feature-length doc, Prosecuting Evil: The Extraordinary World of Ben Ferencz (pictured). Set to make its world premiere at TIFF, the doc, which is written, directed and exec produced by Avrich, tells the story of a Nazi war crimes investigator. Prosecuting Evil will have its Canadian television broadcast debut on the Documentary Channel this November.
First Run Features
New York-based distributor First Run Features has picked up all U.S. rights to the Canadian feature The Second Time Around, written and produced by Leon Marr and Sherry Soules. The project, which screened at Whistler 2016 and world premiered earlier that year at the U.K. International Jewish Film Festival, will receive a limited theatrical run in the U.S. this fall. Directed by Marr, the feature stars Linda Thorson as a widower who, despite a number of unforeseen circumstances, begins to find love again. Executive producers are Carlo Liconti, Bo Ko, Robert Tersigni. The film also stars Stuart Margolin, Laura de Carteret, Louis Del Grande, Jayne Eastwood, Paul Soles and Don Francks.
First Run features has previously distributed Canadian titles including Fred Peabody's All Governments Lie: Truth, Deception and the Spirit of I.F. Stone (White Pine Pictures).
Cineflix Rights
Cineflix Rights, a division of Cineflix Media, has signed a first-look development deal with Vancouver's Mayhem Entertainment. Under the partnership, Cineflix Rights holds the exclusive worldwide distribution rights to Mayhem's upcoming projects, including the TV series The Dog Dudes (8 x 30 minutes), a show about professional dog trainers who use pack wisdom to deal with difficult dogs. Anthony Kimble, SVP, co-production and North American acquisitions at Cineflix Rights, brokered the deal. The Dog Dudes will be launched at MIPCOM this October.
The JG Brothers
Jonathan and Justin Gajewski (known together as the JG Brothers) have optioned the life rights to Rocky Johnson's story for a biopic about the professional wrestler. Johnson, a World Wrestling Entertainment Hall of Fame inductee and father to Dwayne "The Rock" Johnson, was part of the first black tag team to win the World Tag Team Championship in the World Wrestling Federation (WWF). Spanning the 1950s to late '90s, Ring King will follow the Nova Scotia-born wrestler as he tries to make it in America during the civil rights movement. The feature is currently in development, with the Toronto-based twin brothers set to write and produce.
eOne
Entertainment One (eOne) continues to expand preschool property PJ Masks across Asia, with new broadcast and licensing deals just signed in Korea. Korean free-to-air channel EBS has picked up the show's 52-episode second season. The series first debuted in the region on Disney Channel in 2017. eOne is also expanding its licensing program in Korea, building on a previously signed master toy partnership with GAIA that has seen the wide distribution of a core play range at retail. A new toy line featuring content from season two is set to hit shelves following the show's premiere on EBS, and publishing partner Daewon is introducing a fresh line of books in October. Additionally, new licensees in apparel, housewares and stationery will be launching product at retail in spring/summer 2019. 

Blue Ant Media
Canadian-based Blue Ant Media has signed a trio of licensing agreements for for its general entertainment channel, Blue Ant Entertainment. In the Philippines and Malaysia, Blue Ant Entertainment will continue to broadcast The X Factor UK. The reality show, which is currently on its 15th season, will air on the same day as its broadcast in the U.K. and will remain on the channel until 2020. Meanwhile, the company has also inked deals with CBS Studios International for a third season of Bull (CBS Television Studios in association with Amblin Television and Stage 29 Productions), the upcoming drama FBI (CBS Television Studios, Universal Television and Wolf Films) and the reboot of fantasy series Charmed (CBS Television Studios in association with Propagate Content). FBI will make its debut in Asia via Blue Ant Entertainment this September. Both Bull and Charmed will air express for the U.S., within 48 hours of its U.S. air date this October. In addition, new episodes of Entertainment Tonight, The Late Show with Stephen Colbert and The Late Show with James Corden will also express air from the U.S. this September. FBI, Bull and Charmed are distributed internationally by CBS Studios International.
With files from Kidscreen and Realscreen