Conquering Lion, Hawkeye Pictures partner on Brother
Greenleaf exec producer and Conquering Lion head Clement Virgo will adapt and direct the film, based on David Chariandy's award-winning novel.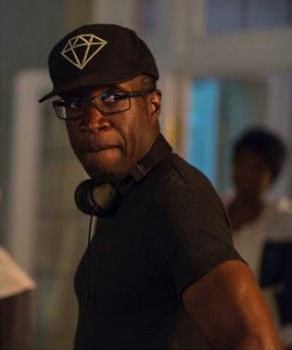 Toronto-based prodcos Conquering Lion Pictures and Hawkeye Pictures have acquired the film and TV rights to David Chariandy's award-winning novel, Brother.
Brother follows two brothers facing questions of masculinity, family, race and identity in a Scarborough housing complex during the summer of 1991. Published this May, the novel was awarded the Rogers Writers' Trust Fiction Prize in 2017 and the 2018 Ethel Wilson Fiction Prize. The novel, which has been published in 10 territories, is also currently a finalist for the Toronto Book Award.
Conquering Lion's Clement Virgo, who serves as supervising director and exec producer on OWN's Greenleaf, will adapt and direct the film. Producers include Hawkeye Pictures' Aeschylus Poulos (Sleeping Giant) and Conquering Lion's Damon D'Oliveira (The Grizzlies, set to world premiere at TIFF).
The rights were sold by Westwood Creative Artists' chairman Michael Levine on behalf of Jackie Kaiser. D'Oliveira negotiated the deal on behalf of Conquering Lion and Hawkeye.
Conquering Lion also recently announced it has teamed up with the Instituto Cubano del Arte e Industria Cinematagráficos (ICAIC), Nova Scotia's Pictou Twist Pictures and Picture Plant for a Canada/Cuba copro. Written by Pictou Twist's Barrie Dunn (Trailer Park Boys), the untitled feature tells the story of five Cuban intelligence agents who operated secretly in the U.S. in the 1990s.
Next week, Conquering Lion will take part in the OMDC's two-day International Financing Forum at TIFF. The prodco is among 21 Canadian producing teams and 18 international teams taking part in the co-financing event.